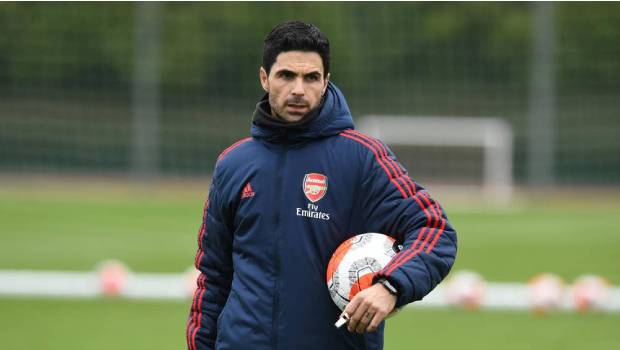 2020 Premier League football matches, which began last year, for the cup, 20 teams and 38 games had halted the commencement, in between due to the coronavirus pandemic. The Union of European Football Association has altered the football calendar for the matches around Europe and other countries. To begin with, Russian League that had scheduled for May 2020 has suspended, UEFA, which organises 12 matches around the major continents, had decided to go ahead with June-July dates as planned. During the 2020 March, an announcement to the football clubs was that the matches would continue next year at the same June-July period of the 2021 year.
Amongst this, some graded football players and managers of the clubs had tested positive for COVID-19. In Premier League, Liverpool holds the 1st place, followed by Manchester City in the 2nd, Leicester City in 3rd, Chelsea at 4th place, and Arsenal held the 5th place in the 2020 table. The Arsenal coach Mikel Arteta reported positive during the Premier Leagues, so the team's matches stopped and quarantined the players. Hudson-Odoi from the football club Chelsea tested positive, and ranking 3rd in the Premier League table Leicester team players are also in isolation as they had spotted with the symptoms of the viral flu. Few other strikers and wingers from different teams are under self-isolation as per the regulations laid.
Recently, Manchester in England own's football ground named Etihad Stadium for their home players Manchester City. The Premier League title defenders, with the unpredictable day to day situations regarding COVID-19, the Etihad Stadium had opened their doors for National Health Service doctors to utilise the space for the cause. Conference rooms, the areas of executives to watch the match from the box, were given to the NHS for the training and stocking medicine to control the virus spread and death.
This has initiated other football clubs to volunteer their space to fight the spread of the disease in different ways, Manchester United had donated a hundred thousand pounds to the food banks as a support, and Real Madrid football club home player's Bernabeu Stadium was also used as the medical supplies facility by their doctors in the pandemic health crisis. Since there aren't significant recoveries form the pandemic, the loss exceeds 30,000, and in a day, 25,000 come in for the COVID-19 tests.