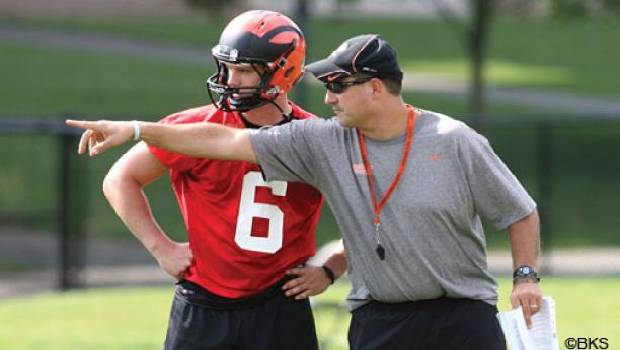 The Ivy League presidents have decided on Wednesday to place all sports activities on hold until January 2021, making it the first Division I convention that will no longer play football as scheduled in the fall due to the coronavirus global pandemic. The Ivy League, whose member universities are known to be among the most influential has sports programs that fill a greater part of the role in university athletics in America.
This decision not only places football but also other sports events in a tough situation across the country. It is said that practices will resume in fall beginning with minimal individual and meager group for workouts. The presidents of the league said with the need for social distancing, restrictions on student, staff travel and on people gathering in the group the sport cannot thrive under these circumstances. In a statement, they said with the available data on the spreading of viruses it is not achievable for them to organise and maintain a national level intercollege sports competition that could suffice their health regulations and to the allowable level of risk.
When questioned about the chances of resuming the events in spring Princeton football coach Bob Surace said they can only hope for good things to happen. He further said a cure for the disease must be developed and people should follow the health guidelines around the nation for the league to start in the spring.
This decision by the eight presidents can affect on deciding a feasible date for the sport to return to campuses, which will be done by leading universities in the sport nationwide. Ivy League had announced earlier last week on deciding on the fate of the sport, so football coaches were not surprised by the decision taken on Wednesday. In the wake of this decision recently North Carolina and Ohio state have joined the list of schools to suspend workouts after an outbreak was detected among the athletes.
The Ivy League was the first conference to cancel its basketball tournament on March 10, for which they were criticised a lot. But later following them other leagues such as NBA, MLB and NHL pulled its plug on its spring training games. The country has come a long way from that as the number of COVID-19 cases registered has started to flatten with the nation returning to normalcy.