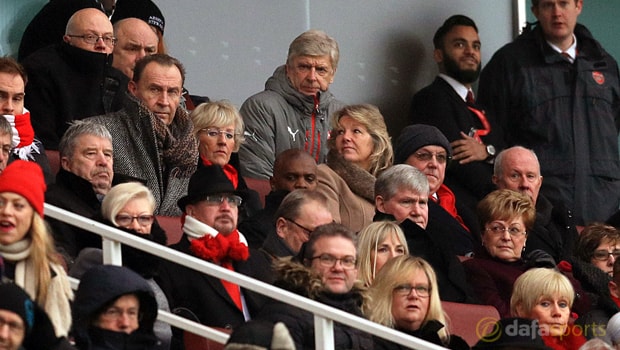 Arsenal manager Arsene Wenger has played down reports that he will leave the club this season following his side's 2-0 win over Hull at the Emirates Stadium.
Former Arsenal striker Ian Wright claimed this week that he had spoken to Wenger and that the French coach had revealed his time "was coming to an end".
Wenger has been under pressure in the last few weeks following back-to-back defeats to Watford and Chelsea which have derailed their title chances, but the Gunners boss insists he is not thinking about retirement.
Playing down Wright's comments, he said: "I don't know what Ian Wright said. I could be tired because I get up early in the morning and I finish late at night, so I am tired, yes.
But I didn't give any indication about my future. "It was a question and answer with members of the Diamond Club. That's in the evening so there were many people there.
We had a little dinner before but it was not the two of us. There were four or five. "I appreciate you want me to rest but I'm not ready for that."
The former Monaco coach admits his team will continue to fight for the title following their win over the Tigers.
Two goals from Alexis Sanchez saw them over the line and Wenger insists his team will not give up despite trailing Chelsea by nine points.
He added: "Look, I said yesterday that we have to fight no matter what the gap is.
"At first, to find some confidence because when you lose two games that's what you fight for so for us it was just important to win today."