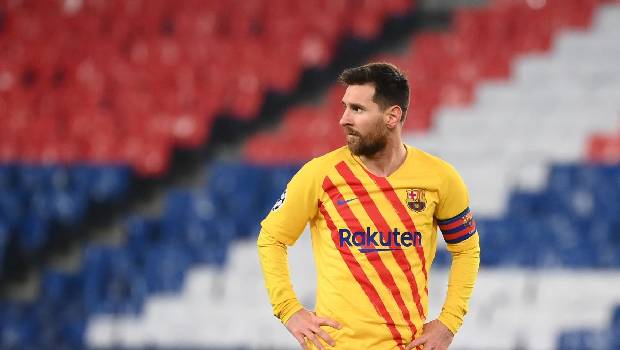 A game that could have seen Barcelona score 4-5 goals just in the first half but PSG prevailed the attack. As the match drew 1-1 PSG won the match with a 5-2 aggregate score. With this Barcelona are out of the race for a UCL silverware just like the last 6 seasons.
Messi saw his spot-kick saved but the team pulled up their socks and put their best foot forward to which they deserve credit. Until the final minute whistle, Barcelona played very competitively.
Barcelona's effort on the field seemed to surpass their previous heroics against Sevilla. As the team regularly putting forth performances such as this it is imminent of them lifting some trophy by the end of the season.
The game's deciding factor came in two penalty decisions by the VAR which in hindsight clearly pointed out that the referees got both wrong.
It is still bizarre how Clement Lenglet was penalized as deliberately fouled Mauro Icardi by the officials. In another instance, the official's inability of spotting Marco Verrati encroaching in the D area when Messi took his penalty was also seen.
Despite leading their dual by 4-1 from the first leg PSG did not reciprocate the same performance in the second leg. They will have to consider themselves very lucky since many of Barca's strikers were not able to find their shooting boots.
In a game that did not go the way that Barcelona wanted it a positive point from the encounter was how Koeman was engaged with his players from the sideline. This type of management was absent in Camp Nou for a long. Koeman is the best Barcelona can hope for as a manager now even though the Dutchman might be axed for the next season. During a difficult time, Ronald Koeman steadied the team and few people in the club believe he is on the path of building a special team when given a proper opportunity by Joan Laporta.
By the effort shown by the team at the Parc des Princes irrespective of the result the new president surely would have liked what he saw. It would be great if he is able to get the club to a position where he'd only need to make 1 or 2 additions without weakening the core team would be a significant feat.