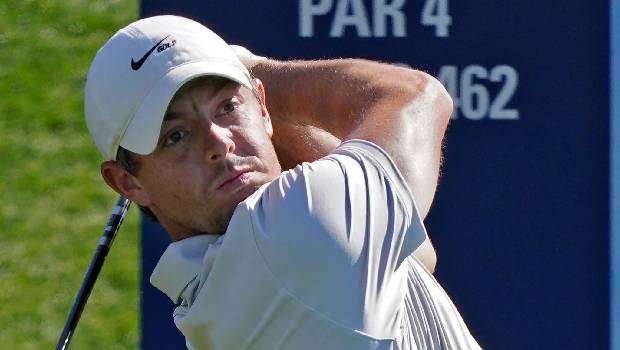 Rory McIlroy in his recent interview with Jimmy Fallon hinted that Tiger Woods could soon be heading back home. On February 23 Woods suffered leg injuries after being met with an accident and has since then spent the past two weeks in the hospital.
Tiger Woods had suffered multiple fractures in his right leg and had to undergo several hours of surgery and days later was transferred to another hospital. Since his accident Woods has been in touch through text messages with few golfers. But since February 28 there have been no official updates regarding his health from his representatives.
Rory McIlroy on Tuesday during his interview in the "Tonight Show" said he had spoken with Woods briefly. The interview was done virtually from the Players Championship venue where McIlroy is competing this week.
McIlroy said the golfing legend to be doing better and believes all the golfers have reached out to him. He is hopeful that if things go well over the next week Woods will return to his home and start his recovery. This would be indeed great for him since he could see his children and family. With him recuperating well he thinks individuals from the sporting world wishing him a speedy recovery.
Woods was attending the Genesis Invitational in Southern California during the weekend of February 19-21. It's a tournament that he hosts annually. He then overstayed for two more days due to professional obligations with one of his endorsers. The accident took place early-morning when Woods was on his way to attend one of those events. The location of the accident was a hilly stretch road in Rancho Palos Verdes, California.
As soon as medical assistance reached the location he was rushed to Harbor-UCLA Medical Center. McIlroy recounted of him hearing from Woods before and after the Arnold Palmer Invitational final round.
McIlroy said Woods on Sunday texted him few words of encouragement prior to the final round of Bay Hill. After being hospitalized Woods has still texting
McIlroy on his game. McIlroy felt Woods of being at his wittiest even from his hospital bed.
Indeed, Woods and McIlroy live close by in South Florida and it was McIlroy who informed media in January of Woods' undergoing a back procedure on December 23 even before any official statement had come from Woods side.