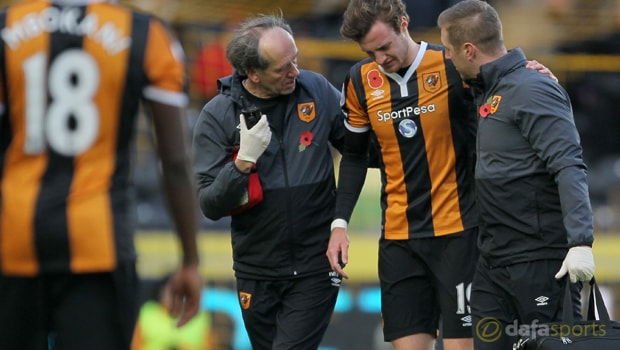 Hull striker Will Keane says his time with the club could have started better but insists he is well on the road to recovery.
The 24-year-old joined the club over the summer on a three-year deal from Manchester United after progressing through the Red Devils' youth academy.
The frontman made five outings for the club, who are priced at 1.70 to be relegated, before picked up a knee ligament injury against Southampton in November.
Keane will not get the chance to feature again this season and must agonisingly watch the fight for survival in the Premier League from the sidelines.
The striker suffered a similar injury during his time with United and he believes that experience is helping him to cope with the situation this time around.
The England Under-21 international said: "To do the same injury twice is absolutely gutting but I have to remain positive and look to make small steps in my recovery.
"Having gone through it before I know it's not an easy fix and I know there is a long way to go to get back, but I have that experience under my belt.
"I know I'll have difficult days but I know I'll have positive days, too. I know what it takes to get back fit and that is all I'm focussing on right now.
"Hopefully I can start doing some strength work in the next couple of weeks and the run up to the end of the season will be important for me to build strength in my knee.
"The pain when I picked the injury up against Southampton was like my knee ripping apart.
I knew it would be serious as soon as I did it but just hoped I could avoid going through the same injury again.
"It is what it is though and I'll remain optimistic about my chances of getting back better than ever."