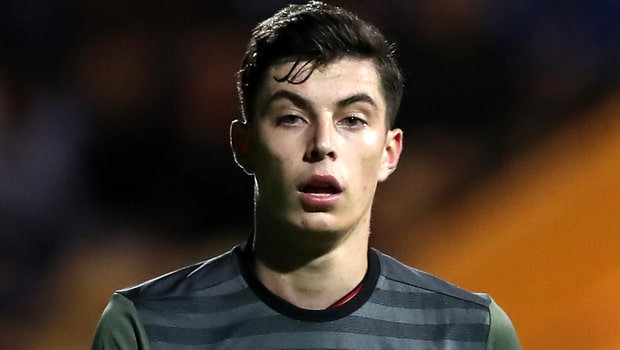 Kai Havertz "one of the most talented players" in Germany and here are details to know about him.
A teenager and a Bundesliga veteran, Bayer Leverkusen midfielder Kai Havertz are leading to the top.
Name: Kai Havertz
Club: Bayer Leverkusen
Age: 19
Country: Germany
2018/19*: 31 games, 12 goals
Position: Midfielder
Havertz is just 19 and is into the third season with the first team of Leverkusen. During that time, the midfield featured in Germany international. Although since Peter Bosz took charge, the deployment of him as a forward-thinking central midfielder in a 4-3-3 was a wise choice. Havertz has a perfect blend of skills for the modern midfielder: he is quicker, taller than the frame suggestion. He has been timed as one of the speediest players in the Bundesliga with creative, spatially aware and has an eye for goal.
The teenager has thrived in Europe, returning three goals and as many assists in four UEFA Europa League outings. Havertz has also been flourishing in central midfield at his position in youth level. He recently became the youngest player to secure a penalty for the Werkself. His response – "I was pretty sure I'd score; I didn't have a high heart rate or anything" – says you all you need to know about his mindset.
Havertz summons from Aachen, a city that borders Belgium and the Netherlands. The tyro was once upon a time a season-ticket holder at Alemannia Aachen, the club he left in 2010 for Leverkusen. At the BayArena, former coach Roger Schmidt promoted him to train with the seniors.