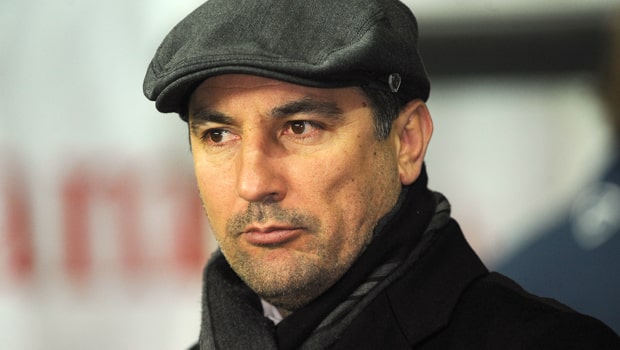 The 2019 Intercontinental Cup is scheduled to start on the 7th of June in Ahmedabad with the defending champions and hosts India gearing up for a new challenge this time around by inviting three new sides. Syria, North Korea and Tajikistan will play in the second edition of the Intercontinental cup alongside the hosts India. With a new coach and a plethora of young talent, there's plenty to be excited for the competition.
Here are four things to look forward to at the 2019 Intercontinental Cup.
Stern tests against Syria and North Korea
At 85th position, Syria are the highest ranked side in the competition this year and will be the main threat to this Indian football team. Several of their star players like Gabriel Somi, Aias Aosman, Mohammed Osman having played previously in some of the best leagues in Europe as well as the MLS. This Syrian side performed admirably in the Asian Cup of 2019, getting a hard-fought draw with Palestine and narrowly losing out 3-2 to a full-strength Australian team. Known for their skilful build-up plays, this Syrian side could torment an Indian team which tends to struggle against creative midfielders.
North Korea has been a mystery side for most of the Asian continent, as none of their home games are telecasted to the outside world. The team has tended to surprise the bigger names in the region, when they managed to qualify for the World Cup in 2010 or when they made the cut for the Asian Cup earlier in the year by beating teams like Mongolia, Malaysia and getting a draw against China. With bags of stamina and searing pace, the North Korean side can really give India a run for their money at the Intercontinental Cup.
New coach, new ideas
This will be the second major competition for Indian coach Igor Stimac after being appointed as head coach a couple of months back. We already saw a blueprint of his coaching philosophy in the Kings Cup, with an emphasis on possession-based play and attacking football, much different from his predecessor Stephen Constantine. India paid more heed to ball retention and passing fluidity, as compared to a counter-attack approach they had in the past.
Youngsters blooded into first team
Igor Stimac handed out debuts to six players in the Kings Cup game against Curacao, with players as young as 17-18 being handed their premier International caps. The likes of Rahul Bheke and Brandon Fernandes, who were very impressive in the 2018 Indian Super League were given their opportunities on the International stage. The Croatian manager was also not afraid to drop more prominent players like Jackichand Singh and Anirudh Thapa, stamping his authority on this Indian football team and paving opportunities for younger players.
Final test before World Cup qualifiers
The Intercontinental Cup will be the Indian national team's final multi-nation tournament final chance to get their balance right before the World Cup qualifiers start in September. India could possibly play teams of the calibre of Syria and Tajikistan at those qualifiers, so this tournament could act as a dress rehearsal for the same. Secondly, the Intercontinental Cup gives Stimac a chance to recognize his best XI, to give a chance for fringe players like Salam Ranjan Singh or Farukh Choudhary to possibly get a spot in the starting squad.
Written by: Saurabh Shankar