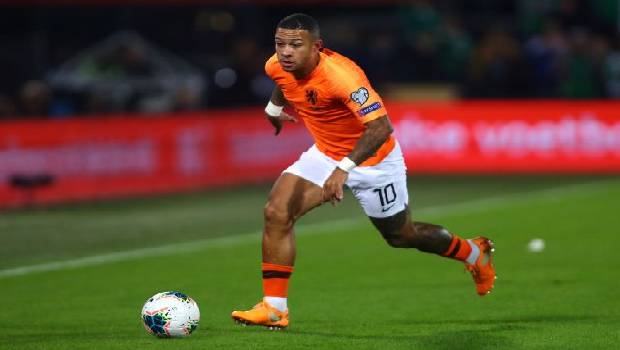 The Netherlands made a winning return in the Euro 2020 by beating Ukraine in a five-goal thriller played in Amsterdam on Sunday. The stage was set for Netherland to open their campaign in a major tournament. The game turned out to be one of the best matches in Euro 2020.
The Dutch were playing their first major soccer tournament match after seven years. The last time played was in the semi-finals of the 2014 world cup in Brazil. Netherland's formation was 4-4-2 with Memphis Depay and Wout Weghorst playing as two main strikers. Denzel Dumfries's 85th-minute goal set up the win for the Netherlands in a thrilling contest.
The Netherlands dominated from the opening minute of the game as they had a good tempo and better chances. At the same time, Ukraine also had its chances with the duo of Yarmelenko and Yaremchuk. In the first half, it was the Ukraine keeper Buschan, the standout performer with a flurry of good stops, the highlight being the reflexive save when Wijnaldum hammered a half-volley towards the goal at 39th minute.
Both the teams had plenty of chances but the First half remained as a goalless one. The second half was played with high-intensity action to win the game. The Dutch had dominated large parts of the game and went in front when the first goal of the match was scored by captain Georginio Wijnaldum at 52nd minute.
In another seven minutes, the lead was doubled by striker Wout Weghorst as he hammered a shot into the goal, now the Netherlands lead the game by 2-0. Ukraine started to play aggressively to increase its chances to get back into the game. In the 75th minute, a fantastic shot came from the left foot of captain Yarmolenko which settled into the nets as Ukraine's first goal. Soon in the 79th minute, a ripper came from Yaremchuk, an excellent header from a free-kick into the back of the nets. Yaremchuk positioned himself and leaped to guide the ball past the diving keeper.
The Dutch fans had a stunned look on their faces as Ukraine scored two goals in a mere five minutes and equaled the score as 2-2. Struggling to get a hold in the second half, Ukraine silenced the Amsterdam Arena with a brilliant comeback. The game seemed to be in a draw imminent, but it was Dumfries who finally made a good strike of his chance in the 85th minute.
Brilliant Dumfries leaped up to head the ball towards the net, Buschan got a hand but couldn't keep the ball from going inside the net. It was the first international goal for Dumfries. The Dutch fans found their voices back again as the Netherlands sealed the game just five minutes from full time.
The Netherlands have lost only one game of their last 11 international matches, while Ukraine had been defeated for the first time in seven matches.