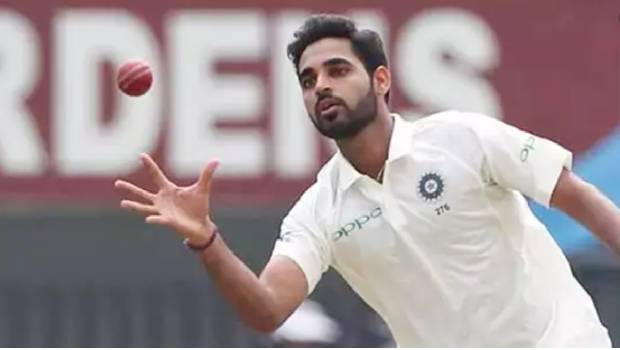 The Indian pacer Bhuvneshwar Kumar and his wife, Nupur Nagar, are reported to have been kept in isolation at their home in Meerut following symptoms of the covid-19. Tests are conducted on their samples.
The family of Bhuvneshwar Kumar has been in turmoil after his mother, Indresh Singh, was hospitalized with a virus earlier this week.
While they await the results of their tests, the couple is receiving treatment at home.
Bhuvneshwar Kumar's mother had a positive test result on May 21. The rest of the family was also tested, but came back negative.
Kiran Pal Singh, Bhuvneshwar's father, passed away in May after a long battle with liver cancer. Mr. Kiran Pal Singh had retired from the Uttar Pradesh police department as a sub-inspector.
Among the best swing bowlers in India is Bhuvneshwar Kumar. Due to this, despite returning to India's white-ball team and playing in the IPL 2021, he was excluded from the England tour for the World Test Championship final against New Zealand and the subsequent India tour of England in August.
It's said Bhuvneshwar has been reported to no longer want to play the longest format. The seamen claim, however, that the reports are false.
"There have been articles about me not wanting to play Test cricket. Just to clarify, I have always prepared myself for all three formats irrespective of the team selection and will continue to do the same." he had tweeted.