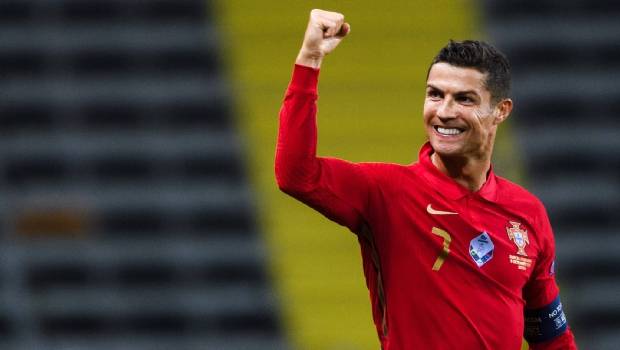 The defending Champions Portugal squeezed into the last 16 of the European Championship after a 2-2 draw with France. In Group F, World Champions France won the top place with five points. With equal points, Germany stands second and Portugal the third. Portugal will face top-ranked Belgium in the first knockout match in Seville on Sunday.
Cristiano Ronaldo scored from two penalties and ensured Portugal enters the knock-out stage. Ronaldo had scored five goals in the group stage of Euro 2020. Cristiano Ronaldo's second goal was his 109th goal for Portugal. He equaled the record of Iran striker Ali Daei for most international goals in men's football.
Portugal dominated with better chances of goal in the first 30 minutes. France's first goal attempt from Mbappe was saved by Keeper Patricio. Both teams played with good plans to score, but Portugal made the breakthrough when they were awarded a penalty in the 31st minute. France keeper Hugo Lloris fouled Danilo Pereira when he tried to punch the ball away. The referee raised the yellow card and awarded the penalty. Ronaldo hammered the ball into the net as Lloris dived to the wrong end.
This time it's a penalty for France, as Mbappe collided with Nelson Semedo inside the Portugal box. VAR checked on the happening and a penalty was awarded. Benzema scored the equalizer, his first goal for France since 2015. He was recalled from the tournament after a five-year international exile.
France started the second half with a goal in the 47th minute. Pogba brilliantly passed the ball from deep, Benzema strike in a low shot from eight yards to the goal. The offside flag went up but VAR review confirmed that Benzema had timed his run to perfection. France came upfront with a lead 2-1.
Since the second goal, France dominated the proceedings until Portugal had their Second penalty in the 59th minute. Kounde blocked Ronaldo's cross with his arm. The decision remained the same as VAR reviewed it. Again Ronaldo sent the keeper Lloris the wrong way to level the score.
Portugal had a free-kick from the right end of the French penalty area but Silva shot it wild as the ball went very wide of the goal. Portugal Keeper Pratricio made two good saves to deny the goals for Pogba and Griezmann.