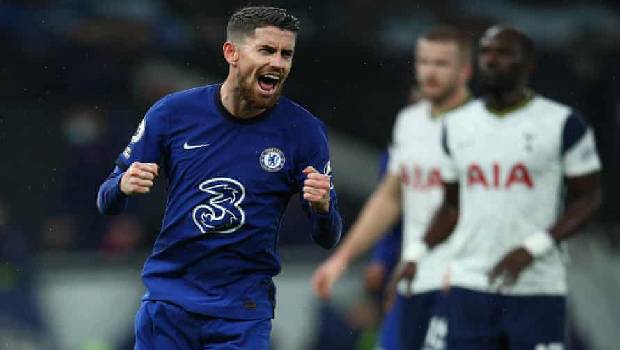 Italy continued their unbeaten streak and beat Spain 4-2 on penalties to reach the Euro 2020 final. Italy went on to win the semi-final on penalties as it ended 1-1 draw after extra time at Wembley on Tuesday. Italy fought very hard in the field to defeat the three-time champions Spain. Italy will face either England or Denmark in the final on Sunday.
Jorginho scored on the decisive penalty to give a shootout win for Italy. Before rolling the ball into the bottom corner, he took a trademark hoop at the end of his run-up. Italian goalkeeper Gianluigi Donnarumma saved the penultimate kick from Alvaro Morata to set up the stage for his team.
Italy kept their nerves throughout the game. Considered as the favorites, Spain started slowly but grew well in the game. Spain dominated the game with a lot of possessions and also had several chances to score. Italy's Nicolo Barella created the first chance inside five minutes as his lofted effort struck the post. The goal would not have been counted, as the flag was raised for offside.
Spanish Dani Olmo had the best chance of the first half, he was inside the box with a clear chance on goal. He shot the ball towards the corner but it was well saved by Gianluigi Donnarumma. Spain's Mikel Oyarzabal also missed a golden chance, finding himself alone in the middle of the Italian box, he failed to beat the keeper as he couldn't control the ball passed by Pedri and lost possession.
Italy's Federico Chiesa broke the silence of the crowd in the 60th minute. Aymeric Laporte pulled off the covering tackle as he cut across Ciro Immobile to take the ball away from him. The attacker Chiesa stepped around two defenders on the left edge of the box and lobbed a superb finish to give Italy a 1-0 lead. Chiesa scored his second goal of the tournament, the first was against Austria in the round of 16.
20 minutes later, Alvaro Morata scored the equalizer for Spain. After exchanging passes with Dani Olmo, the Juventus striker shot the ball side-foot that went past Donnarumma and settled into the net. Morata became Spain's highest goal-scorer at the European Championship by surpassing Fernando Torres' five goals.
The game went into extra time but both teams failed to find the winner. Spanish, the better team continued their superiority in the added time too but couldn't win on the penalties. The key players of Spain, Dani Olmo and Morata fluffed in the penalty shootout.