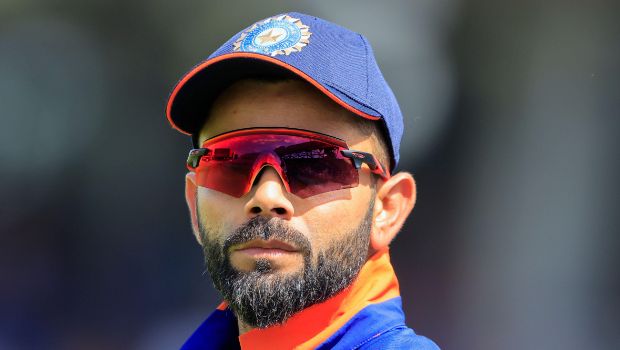 A five-day battle for the ICC World Test Championship (WTC) title between India and Australia is going to start today at the Oval. After being beaten by New Zealand in the inaugural edition of the WTC, India playing in their second straight final will aim to deliver the goods with both bat and ball to clinch the trophy. Indian star batter Virat Kohli has been in fine form and batted well throughout the IPL 2023 tournament, hitting two centuries. Kohli is expected to continue with that momentum and deliver his best to end India's ICC title drought.
Earlier this year, Kohli ended his Test century drought while playing against Australia in the Border-Gavaskar series. The former Indian captain has urged the Indian batters to be cautious on the neutral turf of The Oval. In a recent interview with Star Sports, Kohli opened up about the challenge of batting against Cummins and Co. at the famous venue.
I think The Oval will be challenging, we would not get a flat wicket and batters need to be cautious. We will need to concentrate on our focus and discipline, Kohli said. Batters need to have the experience to play as per the conditions and we cannot go in with the expectation that The Oval pitch will play as it always has. So, our batters have to adjust and adapt, we have only one match in a neutral venue so whoever adapts better will win the match, he added.
This is the beauty of the World Test Championship, two neutral teams with no home advantage, so it will be very exciting to see how both teams adapt to the situation, Kohli concluded.