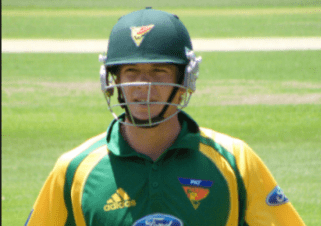 Things are heating up in the ongoing tour of India in Australia. With the series in the balance, both sides didn't want to give an inch during the second test. After Justin Langer comments on Kohli celebration, it was inevitable, that something would spark during the match.
It all started on day 3 when Aussie captain went out to bat, Kohli was heard saying "If he messes it up, it's 2-0," to which Paine responded less elegantly saying "You've got to bat first, big head". Nathan Lyon was asked about the incident in the press conference, which he termed as banter.
That's was just the teaser as the real spat began on day 4. When Paine and Usman Khawaja played a wicket-less first session on the fourth day favoring Australia in cricket best odds. Adding crucial 72 days in the lead, the Indians were frustrated especially Kohli who was seen having a verbal duel with Paine on the non-striker end.
Then a few overs later cricket betting tips were falling in the Aussie's hand, both the captains were nearly chest bumped. When Kohli started out by saying "why are you getting riled up', to which Paine said, "I'm not".
Match Umpire Gaffaney decided to step in to take charge and immediately asked both the captains to back off and reminding them there are the captains and they need to behave. Which Paine responds by "we are not swearing just friendly banter! Kohli seemed to have the upper hand when he caught him on second slips on Shami bowling.
But the Aussie captain, Tim Paine had another thing in his mind. During the fourth innings when India openers came out to bat, Paine was caught on the stump mic speaking to Murali Vijay "I know he (Kohli) is your captain, but you can't seriously like him as a bloke?" Vijay didn't respond to Paine and with Australia currently in the driving seat after day 4 game. It seems the cricket best odds are favoring the host and the Tim Paine has won this round as of now.
But with two young batsman Hanuma vihari and Rishabh Pant on the screen, you never know maybe Kohli would have the last laugh at the end of this test or the series.