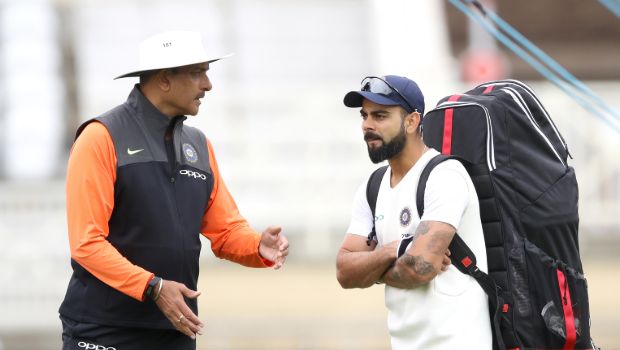 The Indian team would look to finalize its batting order for the T20 World Cup when they take on Australia in their second and final warm-up game on Wednesday. India will battle against their arch-rival Pakistan in a lung-opener on Sunday.
ICC men's T20 World Cup will be the last tournament for Virat Kohli as a skipper. It also the last campaign for head coach Ravi Shastri. India is keen to win the trophy and give them a happy farewell. Virat Kohli pointed out before the first warm-up game that India's top three is already settled.
Rohit Sharma and wicket-keeper batsman KL Rahul will open the batting for team India. Indian skipper Kohli will come in at the crucial no.3 position. The 23-year-old young Ishan Kishan has staked his claim for a place in the playing XI. Kishan was terrific at the start and scored a blistering 70 in the warm-up game against England.
The middle-order has to be finalized whether to promote Rishabh Pant ahead of Suryakumar Yadav. Both players can bat well with a good strike rate and score quick runs by hitting boundaries. But the main thing is to stay on the crease for a long period, so the management team has to think well before taking a decision.
The talking point is over all-rounder Hardik Pandya, who did not play comfortable in his stay against England. India will play him as a pure batter since he is bowling regularly. However, India will miss the sixth bowling option if any one of the five-strong attacks has an off day on the field.
Ravindra Jadeja, Shardul Thakur, and Varun Chakravarthy are expected to get a look in before the main event begins. Since the 2016 T20 World Cup, India have played 72 T20 matches and won 45. India has never lost a match against Pakistan in ICC T20 matches.