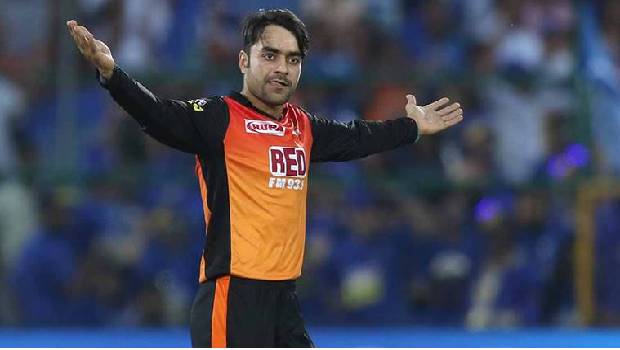 After two consecutive wins, the winning chariot of Delhi Capitals finally came to an abrupt end on Tuesday night. Sunrisers Hyderabad won their first match of the season by 15 runs. Delhi after a brilliant start to this season failed to overcome the SRH test.
Rashid Khan bowled brilliantly against the Delhi Capitals and was awarded the man of the match award for his performance. Rashid bowled strongly, taking three crucial wickets of Delhi Capitals and giving just 14 runs in four overs.
Apart from Rashid, Bhuvneshwar Kumar also bowled well and took two significant wickets. In their first winning, SRH put on a solid performance with the bat as opener Bairstow scored 53 runs, captain Warner scored a crucial 45 runs and Kane Williamson who played his first match of the season contributed with 41 runs.
In a much shaky DC batting, Rishabh Pant was the last ray of hope for Delhi, who scored 32 runs, but in the 17th over, Rashid sent him to the pavilion and froze Delhi's hopes. Apart from Pant, Shikhar Dhawan scored 34 runs and Shimron Hetmyer scored 21. Marcus Stoinis, who led Delhi to victory in the first match, was dismissed for 11 runs. At the same time, Prithvi Shaw (2) and captain Shreyas Iyer (17) also failed to make any impact. At last with the winning days back with SRH, they will be facing CSK on Friday.