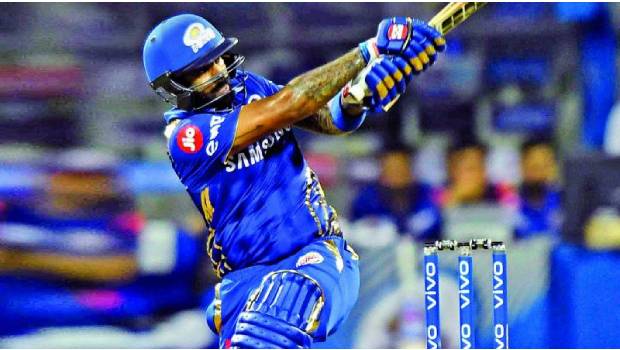 Indian Middle-order batsman Suryakumar Yadav has said that Hardik Pandya resuming bowling is a very good sign ahead of India's series against Sri Lanka. He said Pandya bowled in the intra-squad game on Monday, which was played as a practice match. Suryakumar told Hardik has been bowling regularly in the training sessions and nets as well.
As Suryakumar Yadav and Hardik Pandya play for the Mumbai Indians in the Indian Premier League, they know very well about each other. In recent times, Hardik has been playing as a good finisher for India with an excellent strike rate.
Suryakumar added that Hardik bowled in the home series ODIs and T20s against England in March. But the all-rounder did not bowl a single ball for Mumbai Indians in the IPL, as it was team management decision. Suryakumar said the team management and Hardik knew their responsibilities well.
Now it is Hardik and the team management's call in the Sri Lanka Series. The all-rounder has contributed consistently with the ball for India. Since he went down with a serious back injury during 2018 Asia cup, he has stopped bowling regularly. Keeping an eye on the T20 World cup Hardik's bowling fitness will be under scanner.
Innovative batsman, Suryakumar had a good start to his international cricket as he scored the first half-century in his second T20 against England earlier this year. Suryakumar said he is looking forward to learn more from Rahul Dravid. He added that he is ready to bat in any position and really enjoys his role in the team.