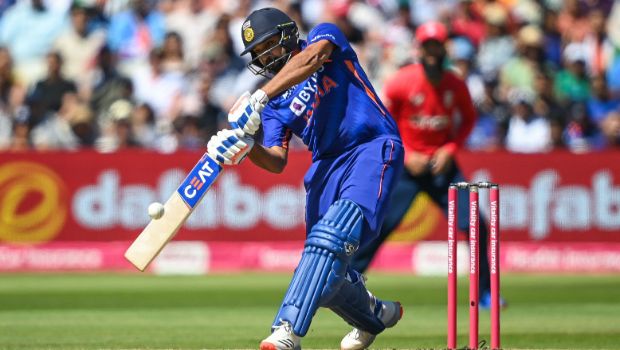 Rohit Sharma recently in an interview admitted that he would like the Men in Blue to play a more aggressive brand of cricket under him. The Indian captain believes that T20 cricket has changed a lot and now there is no role for anchors in the shortest format of the game. The opening batter expressed that he has been exploring what he can achieve more as a batter even though his change in approach has brought some failures.
Once in a while, you will be in that position and then someone needs to anchor the innings and finish off to a good score. But there is no role for an anchor anymore, Rohit said. If you do not change your mindset, you are going to get smashed. People on the other side are thinking about the game differently and taking it to the next level, added the Indian skipper.
All seven batters need to play their role, I believe that if you get a good score, it is good, but even if you get a good 30-40 off just 10-15 or 20 balls, it is as good because you are doing the role for the team. The game has changed, he concluded.
A few days earlier, Virat Kohli stated that there are many people who because they have not been in that situation themselves, look at the game differently.
Suddenly when the powerplay is done, they will be like 'Oh, they have started rotating the strike'. When you haven't lost a wicket in the powerplay, usually the best player comes on to bowl, you are trying to figure out what to do against him in the first two overs, so that you can get big ones in the last two overs of that guy and then rest of the innings become much easier.