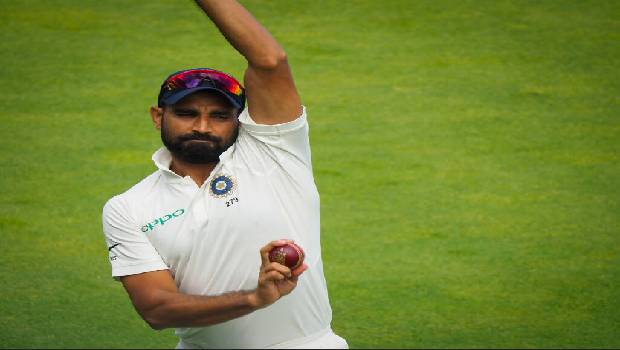 Fast bowler Mohammed Shami feels that length variation will be the way to keep the Bangladesh batsmen on their toes as India play their 1st ever pink-ball Test at Eden Gardens, Kolkata beginning Friday.
Bowler Mohammed Shami smashed the Bangladesh batting lineup taking 7 wickets in the Test match. Shami has the best strike rate in the world for the past 2 years and rose to his professional best rankings ahead of the historical Test match.
Mohammed Shami said in a talk show that "What one thing bowlers should do is keep an eye on the wicket and how it is behaving, so what I do is as the pitch gets slower I keep pushing myself and when I notice that the batsman is uncomfortable I go over the top… so the length has to keep changing".
In the mean time, India skipper Sunil Gavaskar had a word of praise for India's in form opener Mayank Agarwal, who was named 'Man of the Match' for his 2nd Test doubles hundred.
Sunil Gavaskar said "But he has been batting beautifully, the way he balances himself without falling on the offside as he plays so straight and his movement of the front and back foot has been fantastic making him the man in form who is full of confidence".
Gautam Gambir the former Indian cricketer is quite impressed with the Indian bowlers that includes the ones who are injured and the ones in the team.
As per him though some of the teams have a quality bowling attacks, while some others have spinners of quality but if the Indian side is looked at they are in possession of three quality seam bowlers, Jasprit Bumrah as also Bhuvneshwar who are not included in the 11 playing, in addition to 2 very good quality spinners. Which would make it a squad of 5 proper seamers with the addition of Kuldeep Yadav thus making it a team of 8 quality bowlers who were all capable of going through the batting and this was the reason why the Indian team was able to take so many of the all-outs in the past 2 years.