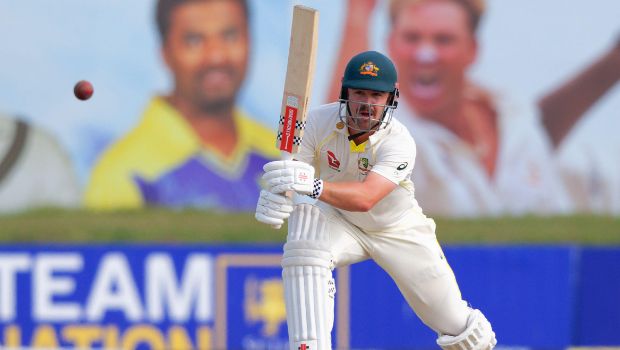 Travis Head will miss the first half of the ICC Men's Cricket World Cup in India, according to Australia coach Andrew McDonald, following their 3-2 series loss to South Africa. Head fractured his left hand while batting in Australia's fourth ODI on Friday after being struck in the hand by a rising delivery from Proteas paceman Gerald Coetzee. Head will not require surgery after breaking a joint in his left hand during the fourth ODI in Pretoria, revealed McDonald. However, it is unclear whether the 29-year-old Australian opener will be ready to compete in the upcoming 50-over event in India because he will require more than a month to heal.
The timetable is still a little hazy right now, but the good news is that he doesn't need surgery right now. McDonald stated that there will be some downtime, and we'll have to decide whether that time (downtime) coincides with an opportunity to take him through the first half of the World Cup. There's no question he won't be available for the first half, so we'll have to make a decision for the final 15(-player squad). But I can't give you a specific time range, McDonald told Cricket.com.au.
Marnus Labuschagne has risen to prominence as a result of Head's injury, having finished as the South Africa series' leading run-scorer with 283 runs at an average of 70.75. I can't talk on behalf of the selection panel and lock him away in the World Cup 15 but it's no doubt looking likely, McDonald said of Labuschagne's World Cup hopes.
He has made a significant shift in his intent at the crease, putting the bowlers under pressure (more) than he was 12 months ago. He has struck at around 100 strike rates in this series. We know Marnus is a quality player and he probably didn't have the 12-18 months in one-day cricket that he would have liked. But he's no doubt taken that opportunity with both hands and there's no doubt he'll be front and center when it comes to that 15-man squad down the track, McDonald added.
Australia suffered two additional injuries during the fifth and final One-Day International at Wanderers, with pacers Nathan Ellis and Sean Abbott suffering new injuries. However, McDonald said Abbott should be fine to face India in the following series. Aaron Hardie will accompany the ODI squad from South Africa to India as cover for the two. Teams can make changes to their World Cup selections until the deadline of September 28.