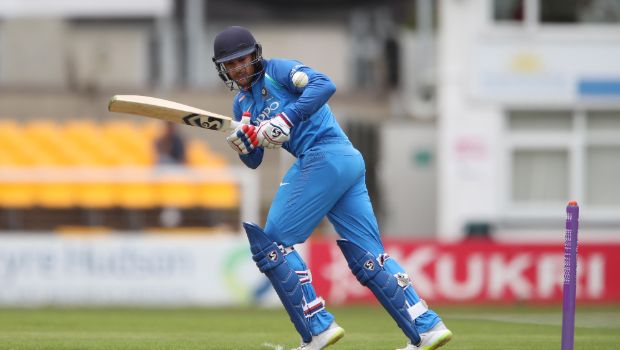 Indian test team vice-captain Rohit Sharma has been ruled out of the Test series due to a hamstring injury. Rohit Sharma's absence against South Africa series has left the gates open for three strong contenders. BCCI has not officially named a replacement yet, but India-A opener Priyank Panchal has been added to the Indian Test squad. As they say, only time will tell who eventually gets the chance.
Panchal will find it difficult to get a spot in the team directly as he will be fighting for the second opening slot with KL Rahul and Hanuma Vihari. Mayank Agarwal has secured his slot by slamming a superb century and a fifty in the second Test against New Zealand. Though Panchal has good records in first-class cricket, the team management would go for KL Rahul, who has much experience in international cricket.
The swashbuckling right-hander opened with Rohit against England. Rahul was India's second-highest run-scorer with 315 runs, after four matches. He smashed a century as well as fifty each. Rahul missed out on the home series against New Zealand due to muscle mass pressure on his left upper leg. Before that, he remained in a mind-blowing form in worldwide cricket.
Hanuma Vihari made the most of his opportunity and batted well during the 'A' tour in South Africa. He scored three fifties and finished as the highest run-getter (227) in the series. Though he is a proper middle-order, it would not be a bad idea to open with him. Team India has players like Cheteshwar Pujara, Ajinkya Rahane, Shreyas Iyer, and Rishabh Pant eyeing for a spot in the middle-order.