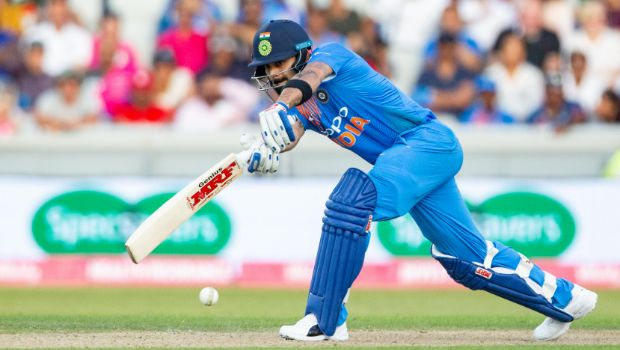 Indian star batter Virat Kohli is ready for the upcoming ODI World Cup battle. The marquee event will begin on October 5, in India with the final match on November 19. While conceding that there will be pressure during the huge event, Kohli stated that the Indian cricket team, like the fans, wants to win the World Cup very badly. Kohli, who has represented India at the top level for the past 15 years, added that he enjoys challenges.
Any challenge in front of you, you look forward to it. When difficulty comes in front of you get excited. You don't shy away from it. After 15 years I still like encounters, and the World Cup 2023 is one challenge. It excites me, I need something new too, you know, propel me to another level, Kohli admitted during a promotional event.
The pressure is always there. The fans always say we want (the team) to win a cup very badly. I'd like to say not more than me. So, I'm in the right place. Honestly, I know the expectations are there and the emotions of the people are there. But please know that no one wants to win more than players, the top-order batter added.
My career highlight is obviously winning the World Cup in 2011. I was 23 at the time, and I probably didn't understand the magnitude of it. But now at 34, and has played many World Cups, which we haven't been able to win, So, I understand the emotions of all the senior players in 2011, Kohli concluded.