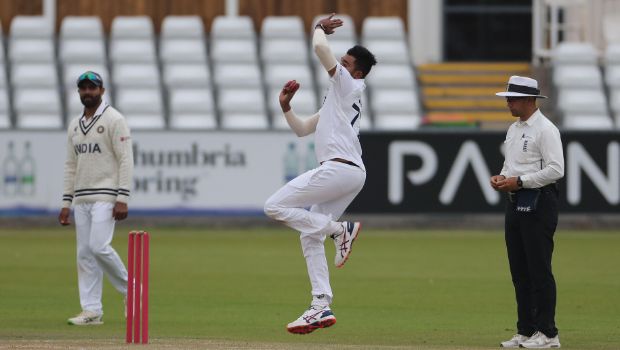 Men in Blue have a huge assignment coming up in the next few days, as the team will head to Sri Lanka to compete in the Asia Cup 2023. Mohammed Siraj, who has led India's bowling attack in ODIs in the absence of Jasprit Bumrah, will be held in high regard. In fact, Siraj's efforts have been so outstanding that he is now placed fourth in the ICC ODI bowler's rankings. Former India head coach Ravi Shastri, on the other hand, believes Siraj should only be utilized as a backup and not as a starter in the Asia Cup 2023.
In addition to Hardik Pandya and Ravindra Jadeja, Shastri believes India should have all-rounders Axar Patel and Shardul Thakur in their squad. Furthermore, the former cricketer prefers Bumrah and Mohammed Shami to front the Indian pace assault, with Siraj serving as a backup. As a result, he wants four pacers in the playing XI, including all-rounders Hardik Pandya and Shardul Thakur.
To be fair, I think I'll go with both all-rounders, Axar and Shardul because it gives me a chance. And keep Sanju Samson on standby in case something happens to the wicket-keeper there, where he can just fly out, Shastri told in an interaction with Star Sports.
So, you begin with the pacers because they are crucial to me. You already have one all-rounder Pandya if you need four over there. So, if Bumrah is in good shape, he walks in. Shami enters, making it two. You have Siraj as a backup, and Shardul is available if needed. Shardul has performed well in the West Indies one-day game and can serve as a backup. And then there's room for one more, he added.
Shastri also stated that the three-match T20I series against Ireland starting August 18 is critical for Bumrah to restore match fitness as he returns to the Indian squad after missing 11 months due to an injury. You won't know if Bumrah is fully fit until you see him play in a match. That's when you'll get a good idea. There is no way to judge how fit a player is by bowling in the nets. There's something called net fitness and something called match fitness. As a result, these three games are crucial for Jasprit, Shastri concluded.
The selection committee of the Board of Control for Cricket in India (BCCI) is likely to announce the Indian squad for the upcoming Asia Cup 2023 on August 20, Sunday.