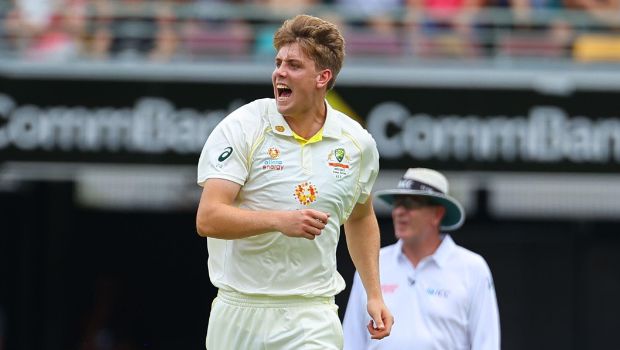 One of the most successful franchises in the Indian Premier League (IPL) Mumbai Indians bought Cameron Green for a whopping Rs 17.50 crore in the IPL 2023 mini-auctions. The five-time IPL champions replaced veteran all-rounder Kieron Pollard in their squad with young Australian all-rounder Green in December 2022. Earlier in November, Mumbai Indians star player Pollard announced his retirement from IPL. But the West Indian will continue with the Mumbai franchise as a batting coach.
Interestingly, several media reports suggested that MI would suffer a big blow from a huge injury to Green ahead of the 2023 season. But the Australian all-rounder broke his silence and cleared up all the rumors about his fitness. The 23-year-old cricketer admitted that he was bemused by the reports suggesting he will not be able to bowl in the early stages of the IPL tournament for Mumbai Indians. Green expressed that he is 100 percent available to both bat and bowl for MI.
Reports have circulated news that Green will be fit and can only bowl in IPL 2023 after April. Green suffered a broken finger after being hit by an Anrich Nortje bouncer during the second Test against South Africa. Green, who was the second-costliest player in the history of IPL auction, denounced all the rumors on Thursday, saying he does not know how and where the news originated.
Green said that he has heard about these rumors for quite a while now, but that is not correct. The Australian stated that he is available for both skill sets in the IPL from the start. Green further added that obviously his first priority is the four-match Test series (Border-Gavaskar Trophy) against India.
The first clash between the top teams in the WTC points table will kick off on February 9 in Nagpur. Doctors have recommended surgery for Green and he is expected to be fit in time for the opening Test of the Border-Gavaskar Trophy.
Green wants to go out there and perform his best, kind of re-pay the faith the franchise has shown in him. Green expressed that cricket is a game of failures, and every player is going to fail more than he succeeds. The young all-rounder believes that having the right people around him to bring him back stronger than ever when he fails is probably the key. Green concluded that he will make every effort to return to play as soon as possible during his recuperation.