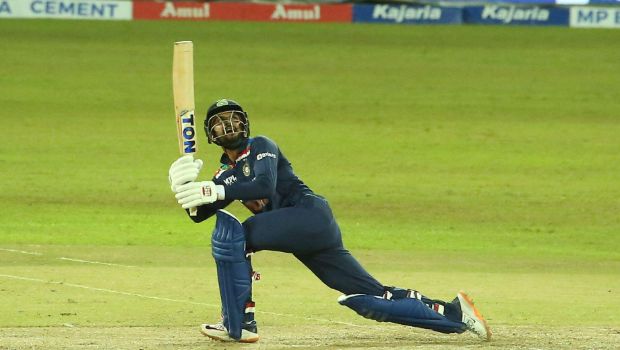 The young Indian opener Ruturaj Gaikwad is part of the 16-member squad led by Rohit Sharma. Men in blue will play New Zealand in the three-match T20I series that starts from 17th November. After an excellent outing in the 2021 IPL, Ruturaj Gaikwad will look to make the most out of the upcoming T20Is against the blackcaps.
The 16-member Indian squad almost has five openers. However, Ruturaj said that he is determined to bat at any position as the situation demands. Ruturaj Gaikwad had a memorable season with Chennai Super Kings in the latest edition of the IPL. He became the youngest batter to win the orange cap in IPL history.
Ruturaj said that he had never thought about his batting position. He is always ready to adapt. Ruturaj added that he always focuses on things that are under his control. The 24-year-old added that cementing his place in the Indian team happens when he plays well. He always tries to keep things simple and make a few adjustments in batting according to the situation.
The Orange cap holder said that he is more focused on finishing the games. Ruturaj further added that MS Dhoni had helped a lot in molding him as a good finisher. Ruturaj ended up that MS Dhoni told him to try and finish the game when the game is under his control.
Rohit Sharma and KL Rahul will be India's designated openers against the blackcaps. Ruturaj, who has the mindset of a finisher, might have to bat in the middle order. Ruturaj could also play an anchor role when the situations are tough.