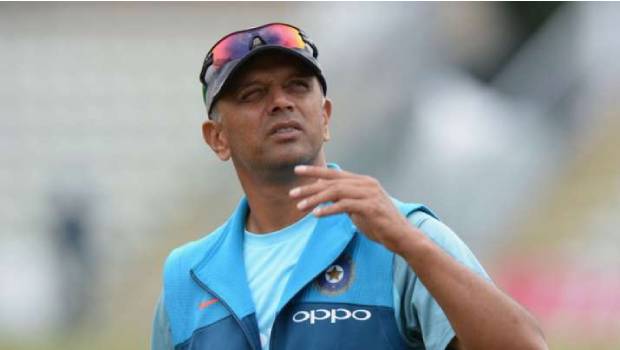 The Great Wall of India, Rahul Dravid, is going to coach Team India during the Sri Lanka tour. Dravid is known as 'The Wall' of India. In advance of the selection of the final Lanka Team, we learned that three of the team's coaches would be in England with the Test squad. Ravi Shastri, Bharat Arun and Vikram Rathour.
An official of the BCCI, who is aware of Dravid's appointment, confirmed the news about his appointment as team coach for Lanka tour.
Team India's coaching staff will be in the UK and it will be best that Dravid guides the young team as he has already worked with almost all of India 'A' boys and his experience will be of advantage to the youngsters," the BCCI spokesperson said.
In addition to his role as Captain of the Indian Cricket Team, Dravid is currently the Head of the National Cricket Academy (NCA). Dravid worked in England as the Batting Consultant for India during the 2014 tour.
Having worked closely with the present crop of youngsters in the Indian team at the Under-19 and A levels before he was appointed chairman of the NCA in 2019, Dravid had become the NCA head.
He was regarded as dependable batsman known for hanging on to the pitch. He had a stellar reputation as a crisis-decision-maker and trouble-shooter and would likely boost Indian performance in the Sri Lanka tour.