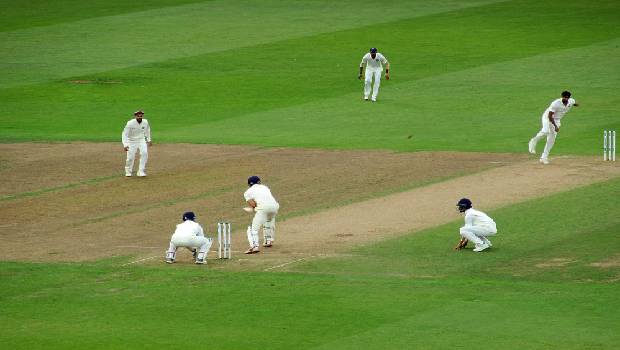 Sunrisers Hyderabad played almost the perfect experience game after losing the toss, but made one big mistake in the 18th over to give Delhi Capitals their first win in the 12-year history of IPL playoffs. Capitals played some sublime cricket at times, but nearly bottled it in the end after Rishabh Pant took 22 off the 18th over to turn it into what should have been a cakewalk.
On a slow pitch that was described as "tacky" by both captains, Sunrisers were disadvantaged by having to bat first, but their experience showed in how they found their way to what they thought was a winning total of 162. It looked like that for a major part of the first 17 overs of their defense, but Basil Thampi bowling ahead of in-form Khaleel Ahmed proved to be the gamebreaker.
Prithvi Shaw has been dismissed 10 times inside the Powerplay this season, the highest for any batsman, but there is a good reason for it: he has stuck to his role selflessly. Shikhar Dhawan is the one to bat through, Shaw the one to create the impact in the Powerplay. And he created some impact in this Powerplay by taking 39 off 24 balls. This involved dismantling Bhuvneshwar Kumar and hitting three fours off a Khaleel over.
Sunrisers were forced to bowl Rashid inside the Powerplay; his excellent sixth over went for just six, but Capitals had scored 55 in the first six.