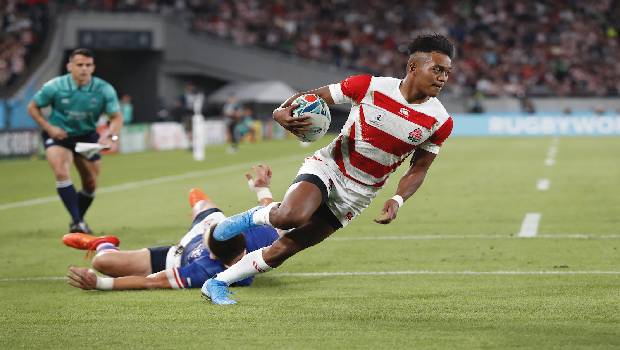 Japan and Fiji will be joining the six nations during November of this year for an Eight-Nation tournament which has been hurriedly planned to make up for the European tour that was canceled due to the COVID-19 outbreak globally. In this tournament, all eight teams will be divided into two separate groups. The tournament is said to kick start on 14 November following the finish of the current season's Six Nations tournament which was postponed earlier this year citing to the outbreak. England, Ireland, Wales and Fiji will make up one group with France, Italy, Japan and Scotland to be the other group. Each team will face remaining other teams present in their group once and then all will face the teams in the other group who completed in the same position as them on the last weekend.
In any case, Japan has as of late expressed that it will hold up until World Rugby confirms the updated schedule for the international matches on Thursday which is planned to take place in Europe. It is only after this Japan has decided to announce whether it will participate in the Eight-Nation tournament. The executive committee of World Rugby has increased the number of games played to six in order to make sure that the Six Nations tournament comes to an end before November. Due to the tournaments being scheduled closely the Six Nations teams had to update their fixtures to fit into playing the Eight-Nations tournament since Australia, Argentina, New Zealand and South Africa have decided to host the Rugby Championships in October. So, as a result of this, these four nations have disclosed their intentions of not taking part in the tournament during November.
England, France, Ireland and Italy are anticipating to see the fans the stadiums by this October. But it is expected that the stadiums will have only attendance close to half. Also, Wales won't be returning back to the Principality Stadium until a year from now since it is being used as a medical facility to treat patients that have tested positive for the coronavirus. The schedule for the Eight-Nations is said to be reiterated in a month's time from now. This would imply that for the initial three weeks of the 2020-21 campaign England's Premiership clubs will be without their international players.