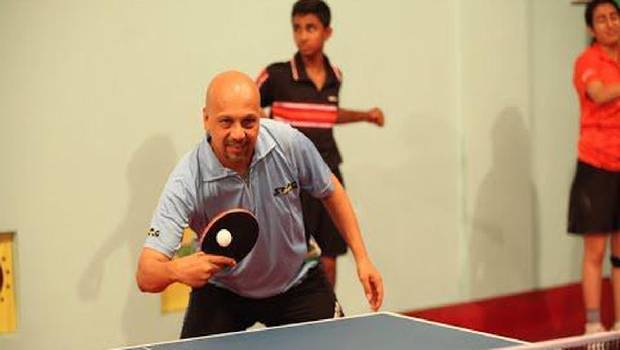 In 1988, when 8-time national champion Kamlesh Mehta, the first star of Indian table tennis, participated in the Olympics, he first came to know what was nutrition and physical training.
In 2008, when Achanta Sharath Kamal, the game-changer who revolutionized Indian table tennis and eventually broke Mehta's record for national titles, went to the Olympics, he had just a couple of basic training camps in India and Europe.
Now in 2021 four Indian paddlers namely Sathiyan Gnanasekaran, Sharath Kamal, Manika Batra and Sutirtha Mukherjee have secured a berth in Tokyo Olympic Games for singles. Asides from it Sharath Kamal and Batra will feature in the mixed doubles category. They were able to pull off this by defeating the top seeds at the Asian qualification event. This feat is a significant one yet such a result was expected due to the new training methods the Indians went through.
Mehta in his interview said at the age of 20 when he qualified for the Olympics, he wasn't aware of scientific training. All he did was work with Dr. Swati Piramal at a high-performance gym in Mumbai during which his body's nutrition, calories were analyzed for the first time.
Sharath had begun his preparation for the Tokyo Olympics in November 2019 and after hiatus due to the pandemic restarted in October 2020.
Sharath speaking about his preparation said he has now understood when he does begin to peak, there is a clear picture of the number of matches he needs to be in his best shape. By working on the technical and physical aspects to tackle these major tournaments has made him feel the process to be more scientific. Sharath has been the undisputed face of Indian table tennis nearly for 2 decades now.
This is just a glimpse of the change that erupted in the sport in India during these past years. Table tennis is spoken less in India when sports are discussed but the celebration comes from small yet significant achievements the Indian paddlers make on the world stage.