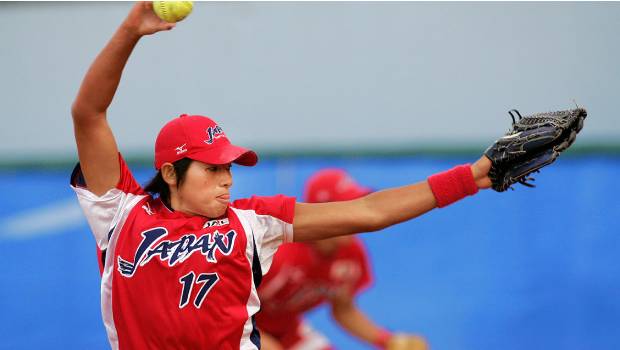 Japanese women thrash Australia in the softball game, the first event of the 2020 summer Olympics. Japanese women's softball team started off the Tokyo Olympics event with a good win. The hosts defeated Australia 8-1 in a softball game that was played without any spectator near the hills of Fukushima on Wednesday. The rest of the tournament will be held in Yokohama. The game came to an end after five innings due to a mercy rule. Applause and cheers from the players and the staff members gave the game a league feel.
The Games will begin officially on Friday while the opening ceremony will take place at the National Stadium. The World Health Organization says that the pandemic-postponed Olympic Games can be a celebration of hope'. World Health Organization head Tedros Adhanom Ghebreyesus holding an Olympic Games torch said the Tokyo Games must go-ahead to show the world that everything can be achieved with the right plan and measures. He added that the 2020 Olympic Games must succeed.
Olympics and Japanese authorities have continued to go forward with the games, despite the opposition in the country to facilitate more than 11,000 athletes, staff, and media people. Some of them have already tested positive for COVID-19. Spectators have been prohibited to watch the games and restrictions have been imposed to minimize the health risks among visitors and residents.
Japanese starting pitcher Yukiko Ueno suffered a shaky start and allowed two hits over 4-1/3 innings but bounced back quickly. Ueno, who won the gold medal in 2008, struck out seven and threw 85 pitches. The Japanese team prevailed over Australia with a trio of two-run homers that cleared the fence with ease. Only polite applause from the players standing on the benches was heard as Japanese shots went over the fence.
Yukiko Ueno said that she feels very relaxed and relieved as her team had a dominant start in the event. All the players seemed to be nervous as they waited so long to get here. Australian player Tarni Stepto said her team failed to apply physical force in the game. Australian players suffered to overcome the extreme nervousness in a short period, which cost them the game.
Japan is the defending gold medalist, as the softball was dropped in the 2012 and 2016 Olympics. The United States defeated Italy 2-0 in the second game on Wednesday. The day ended with Canada defeating Mexico 4-0.