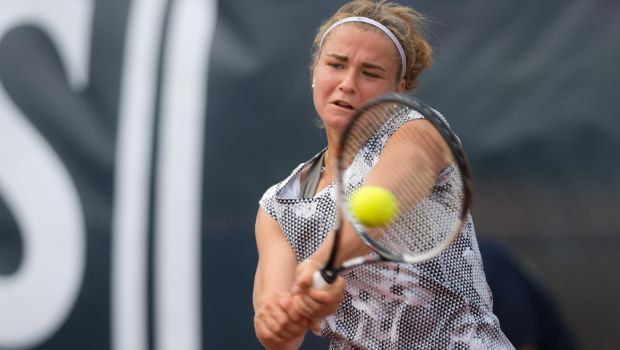 Unseeded Karolina Muchova was the unexpected competitor in the French Open 2023 semifinals. The young Czech player nearly battled for three hours and also dealt with cramping legs. Muchova was just one point from losing to World No.2 Aryna Sabalenka, who came into the clash on Thursday with a 12-0 Grand Slam record in 2023, including an Australian Open title. Muchova somehow worked well and found a way to get out of that difficult situation, snatching the last five games against a vulnerable Sabalenka for a 7-6 (5), 6-7 (5), 7-5 victory at Roland Garros to reach her first major final.
In Saturday's summit clash, Muchova will be up against the defending champion Iga Swiatek. World No.1 Swiatek defeated World No. 14 Beatriz Haddad Maia in straight sets 6-2, 7-6 (7) to reach the final. The Pole star is seeking a third title in Paris and a fourth major championship in all.
At No. 43, the 26-year-old Muchova is the fourth-lowest-ranked women's finalist in French Open history. On the other hand, she is now 5-0 for her career against players ranked in the Top 3. It was tough to decide which was more stunning that the Belarusian lost or the way she lost. The 25-year-old Sabalenka held a match point while she was 5-2 up in the third set, but her Czech opponent erased that with a forehand winner. Muchova then produced an absolute stunning play to collect 20 of the last 24 points.
Speaking after losing the match, Sabalenka said after that game, Muchova kind of stepped in and started playing a little bit more aggressively, and I kind of lost my rhythm. Yeah, I wasn't there, she added. It's kind of a little bit tricky to build points against her. Muchova is comfortable anywhere on the court, and tennis is about making your opponent hit shots they don't want to hit, Sabalenka concluded.
Muchova's previous best showing at a major was a semifinal run at the 2021 Australian Open on hard courts, her lone WTA title came on a hard court. But she never made it past the third round on the red clay at Roland Garros until now. The only set the Czech has dropped over the fortnight has been against Sabalenka and Nadia Podoroska. Earlier in the tournament, Muchova confessed that it's not my favorite surface, but I think I can play good on it.