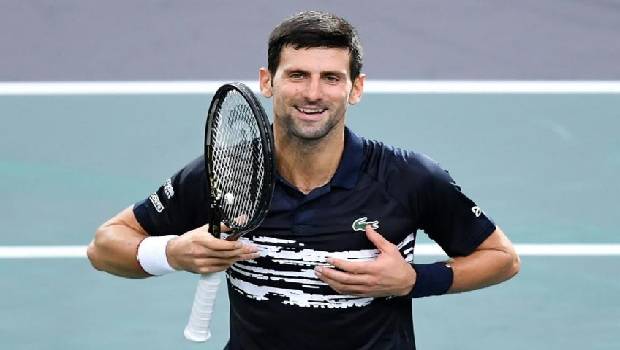 Novak Djokovic said about his worries on the restrictions and other changes which seem extreme that are proposed by the US Tennis Association board for the US Open tournament. Meanwhile defending champion Rafael Nadal has also said his concerns regarding this and does not want to risk at the current moment. Such statements coming from world's top two ranking players of the sport as raised concerns regarding the US Open tournament. AS tennis world is waiting for a decision on the tournament the US Tennis Board will meet to decide on the possibility of holding the US Open in New York which is scheduled begin in August 31 amid the pandemic with New York being one of the worst hit cities in US. But these are not the only concerns the tennis world faces currently.
Novak Djokovic in a recent interview given to state broadcaster RTS in Serbia said that in his recent conversations with fellow tennis players are not positive and are not very confident on taking part in the US Open. Also, Nadal in a recent interview when asked if he would attend the US Open, Nadal said he would not attend the tournament at the current situation, but he is not uncertain about it if it is after a couple of months.
If US Tennis Board does give a green light to conduct the US Open, there are rumours that spectators will not be allowed to attend. Similar to other sports around the world Tennis went into lockdown in March due to the Covid-19 outbreak. As of currently every tennis tournament is postponed at least until July. The French Open which supposedly should have ended by now was pushed to September and Wimbledon was cancelled for the first time since 1945.
The US Open are also planning to adopt the NBA's plan of creating a safety hub where they could quarantine players and keep them from contracting the disease. Players will need to prove they have tested negative for Covid-19 before travelling to US. The USTA will also make regulars check-ups with nasal and saliva testing. There are talks to reduce the on-court officials and entourages that surround the players. The organisers are also inspecting the venues for safety measures for the tournament. USTA will also not change the scoring system for the tournament.