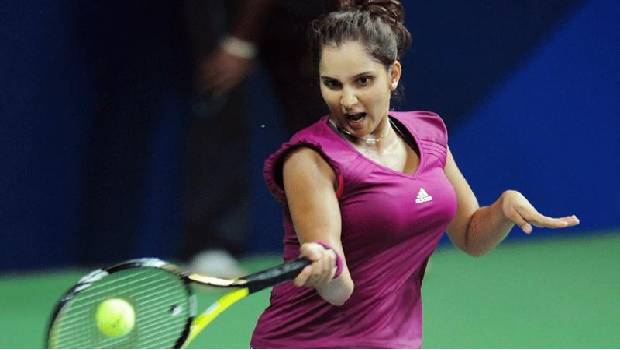 India's pro tennis star Sania Mirza on Wednesday took to social media by posting an emotional note regarding her emotional journey of becoming a mother and embracing motherhood, she also shed light about returning back to the court after a hiatus to compete in the sport's highest level.
In the post, Sania Mirza also urged her fans to see the 'Being Serena' documentary which showcases Serena Williams' similar journey during her motherhood that Mirza considers something similar to her. In her note, Sania Mirza said that after putting-on weight of around 23kgs during her pregnancy she was not very sure of ever returning back to become fit and play tennis again.
Sania added in her post she followed a rigorous and strict diet initially and later dedicated a lot physically by putting the time in doing her workout regimes regularly. Sania mentioned through this she was able to reduce 26 kilos which helped her get back to a sport that she loves and likes to perform.
The Indian ace pulled off a dream comeback that most of us could not think of in the slightest way. Sania returned to the tennis court almost after two years. With everyone's eyes on her, she won the Hobart International title in an impressive way with her doubles partner Nadiia Kichenok and put an end to the question of whether she could perform the same way as she did before.
Sania also spoke about her win in Australia briefly by mentioning that it was a victory that made her feel proud of herself for making a successful comeback at the highest level of tennis.
Sania in her post mentioned after finally when she won her title at Hobart after returning back from a break was pretty amazing. To be honest she was very much proud of herself to have been able to put herself through all that rigorous training to compete at the highest level once again.
Sania Mirza married Pakistani cricketer Shoaib Malik in the year 2010 and the couple has a son. Sania is a former doubles world No. 1 and has won six Grand Slam titles during her career. She retired from the singles format in the year 2013 and during her reign, she was ranked by the WTA as the No. 1 women's tennis player in India.