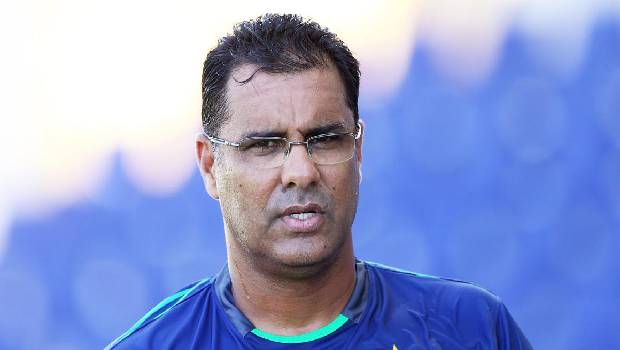 Pakistan's former speedster Waqar Younis went down memory lane by recalling his first memory of Sachin Tendulkar, where he heard about the young prodigy scoring a triple-centuries at school. Younis mentioned that he and his fellow teammates were taken aback about knowing Sachin's batting prowess in the domestic cricket.
Waqar while talking on The Greatest Rivalry podcast said how the entire Under-19 team was full of praises for Sachin, talking about how good his batting skills were. They raved about him only being just a schoolboy and scoring triple-centuries at school. When Waqar heard about this he said then with astonishment "Who scores triple-centuries at school?". Since scoring even a century at a school level was considered a great and amazing feat then.
The Pakistani speedster went on to say how the team always knew about this schoolkid in the neighbouring country with amazing abilities. Younis said at first glance Sachin did not give him the impression of what he would go on to make in the history of the game in his later years. Waqar admitted he did not realise Sachin was going to become a big name in the cricket world.
In India tour of Pakistan in 1988, Sachin and Waqar made their international debuts for their respective countries. Sachin made a name for himself in the sub-continent circuit by facing Waqar Younis, Imran Khan and Wasim Akram with a great amount of valour.