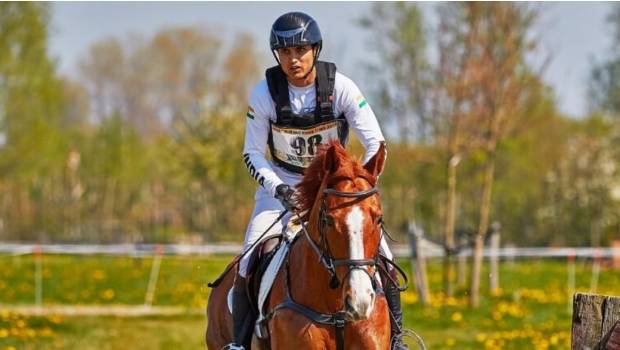 Fouaad Mirza, the Indian born Equestrian, had competed internationally and won silver twice in the Asian Games at individual and team in the year of 2010. On 23rd April 2020, the rider spoke with the media, conveying how things had turned sides for him, and shares what does Mirza follows to keep the positivity going, amid the health crisis. To begin with, Germany has been the best place to train horses for the international event, and the Olympic qualified rider stays at the Bergdorf, Ganderkesee, in Germany with his horses. Germany has recorded more than 1 lakh COVID-19 cases, beyond five thousand deaths, and more than ninety thousand recoveries from the disease.
Fouaad Mirza, said the lockdown with the countries is difficult, it is hard to stay indoors, and to maintain social distancing, but not bad. Mirza tries to stay fit by doing exercise, yoga and says that the horses also need to run and practice in the open field. About the requirements met, both for the horses and him, Mirza confirms that the government supports him the best. Mirza answered about the regulations being followed, said it was not difficult because Mirza lives close to the stable, he keeps himself hygienic, trains with the horses and Mirza cleans the stable regularly as the horses require good care.
The coronavirus has also impacted Germany, but now the situation is improving, and economically people are recovering, Mirza felt glad Germany hasn't hit a second wave with COVID-19 like a few other countries. As the disease has blocked the travel for some of the contestant travel, regarding the competition Mirza felt that the health comes first, until the situation resolves which the rider expects to extend till September, then the athletes can compete with each other. When the rider spoke about the 2021 Tokyo Olympics, Mirza agreed that for some, the delay is a flaw, but for the rider, it is a positive sign. Last year, the Indian Equestrian rider Fouaad Mirza's horse Seigneur Medicott met with an injury, now the horse has given with extra time, to recover said the rider. The rider's words for the people were to stay indoors and follow the rules of the government because the coronavirus is extremely contagious and that the precaution is a stake that can achieve by fighting together.