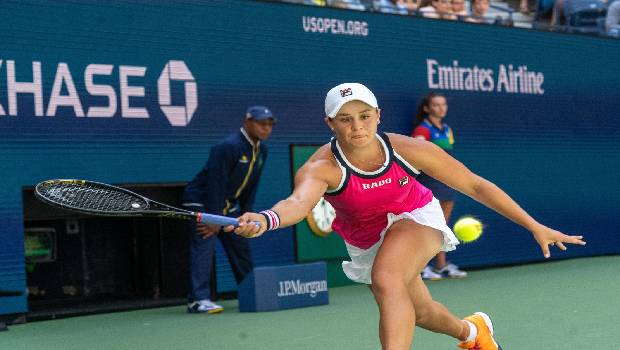 The Wimbledon champion Ashleigh Barty has opted out of leading Australia at the Billie Jean King Cup finals. The premier international Women's tennis team tournament is scheduled from 1st to 6th November in Prague, Czech Republic. Ash Barty's withdrawal from the maiden edition of the Billie Jean King Cup has increased doubts about whether the Australian star will play again this season.
The Billie Jean King Cup was formerly known as the Fed Cup. Barty led her country to the final of the last edition of the tournament in 2019. The newly named competition was abandoned last year due to the Covid-19 pandemic. World no.1 Ashleigh Barty returned to Australia after a shocking third-round exit at the 2021 US Open in September.
Earlier, a report from Barty's management team said that she might not defend her season-ending WTA championship in Mexico. This could seriously break in her build-up to the 2022 Australian Open. Barty's decision to skip the 12-team women's tournament leaves Ajla Tomljanovic to lead the inexperienced Australian team.
Ash Barty missed most of the 2020 season since she opted to stay in Australia as the COVID-19 pandemic took hold around the world. The 25-year-old Australian star returned this year and won five titles. She won her maiden Wimbledon title at the All England Club in July.
Former US Open champion and world No. 1 in doubles, Samantha Jane Stosur will also miss the finals event. West Australians Astra Sharma and Storm Sanders will join the Wimbledon quarter-finalist Ajla Tomljanovic. Ellen Perez from Wollongong and teenager Olivia Gadecki will make their debuts for the Australian team in the Billie Jean King Cup.
Astra Sharma and Storm Sanders are tremendous team players. Sharma partnered with Perez to win her second WTA doubles title in Guadalajara. She also won her first WTA singles title in Charleston in April 2021.