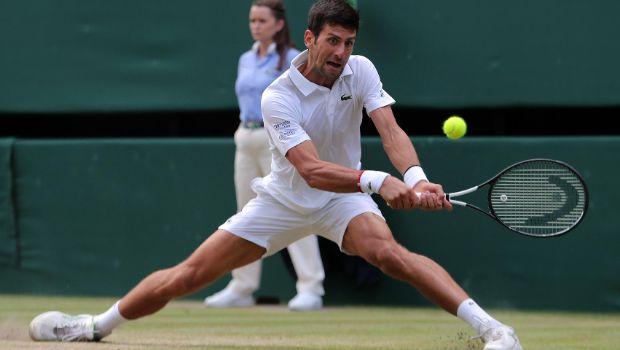 Former Italian Open champion Alex Corretja feels Novak Djokovic's experience of winning the French Open could be significant at this year's edition of the Paris major. Former world no.2 Corretja marked out the 22-time Grand Slam champion as mentally like a machine and is confident he will find a way to clinch the title.
The Serbian star has not had the ideal preparation for the 2023 French Open, with an elbow injury disrupting his clay-court season. Djokovic struggled with the issue at events in Monte Carlo and Banja Luka, where he fell to Lorenzo Musetti in the third round and Dusan Lajovic in the quarter-finals respectively.
The 36-year-old senior player also withdrew from the Madrid Open, before losing to Holger Rune in the quarterfinals of the Italian Open last week, where he failed to find his best level. The world No.3 Djokovic is a two-time Roland Garros champion, having won the title in 2016 and 2021 in Paris. Djokovic and 2015 winner Stan Wawrinka are set to be the only former champions playing in the men's draw this year following clay-court king Rafael Nadal's withdrawal.
He knows how to win, he has done it already twice and he has won so many majors, he knows how to deal with the pressure even though he didn't have an unbelievable clay-court season. He is going little by little and he will increase his level. He knows how to be the tournament's favorite, and I think Novak will be ready to do well, said the two-time Roland Garros runner-up.
I'm sure that he has been preparing this season that he is going to get to Paris and he is going to find his peak at the tournament, and even if he struggles at some moments or whatever, he will find a way because he is a champion, added Corretja.
He knows how to deal with those moments when there are some questions. And then he will be ready for the important matches. He is very stable because physically he is strong and because mentally he is like a machine, expressed the 49-year-old Spaniard.
So, he knows how to deal with those moments. I think if Novak does not have any issues, I am sure he is going to be a big contender for the French Open title, Corretja concluded.
The French Open begins on May 28, Sunday, with the men's final to be played on June 11.