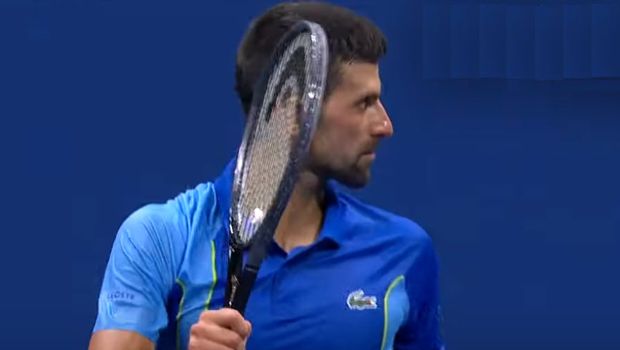 With a sweatily superb performance in the US Open final, Novak Djokovic equaled Margaret Court's record of 24 major title victories. The Serbian star overcame Russia's Daniil Medvedev after a mammoth 104-minute second set. Djokovic appeared to be on the ropes in the last sections of this set, which lasted longer than any of their first-round victories. While Medvedev's was 74 minutes, Djokovic's was 95. He was extending out his legs at times as if he was cramping. However, seasoned tennis fans will recognize his amazing healing abilities. With a 6-3, 7-6, 6-2 victory, Djokovic has now won 27 of 28 matches at the majors this year.
Medvedev held a breakpoint in the final regular service game of that set, which would have tied the score at one set apiece and changed the tone of the match significantly. But Djokovic kept the threat at bay with his go-to approach of the night, the serve and volley, which paid off 20 times out of 22 tries. This proved to be the deciding point, and it is an opportunity that Medvedev, who defeated Djokovic in the 2021 final here, will undoubtedly remember.
Djokovic delivered another tactical and technical masterclass, as well as a magnificent feat of endurance in humid conditions. Medvedev hoped to physically wear him down by stringing out rallies such that the average point lasted more than six strokes. But there were instances when Medvedev's passiveness backfired since Djokovic knows when to sit back and when to push better than anyone else.
He provided the answers he required in the crucial second-set tie-break, particularly with his net game, which proved decisive in this encounter. When Djokovic's serve was under strain, he came in behind it and picked off the volley, winning 37 of 44 points at the net overall.
Djokovic sobbed briefly on the court after winning in 3hr 17min, an incredible length for a straight-sets match. He then changed into a t-shirt that showed his face alongside that of Kobe Bryan, the basketball legend who died in a helicopter crash three years ago, before sprinting to his player box, where he welcomed his family and one famous but unexpected guest actor Matthew McConaughey.
Earlier on Saturday, American Coco Gauff came from behind to win the US Open, clinching her first Grand Slam title with a battling win over World No.2 Aryna Sabalenka. The 19-year-old is the first American teenager to win a women's singles Grand Slam title this century and the first since Serena Williams at the 1999 US Open.