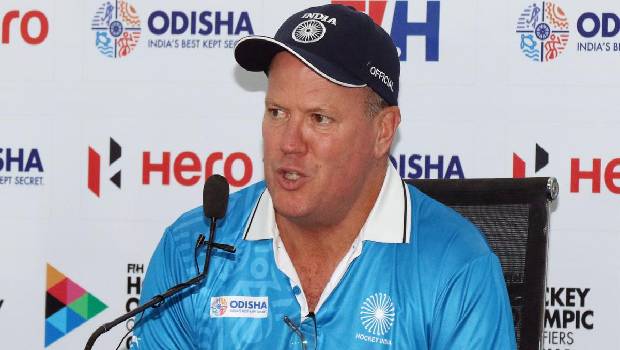 Besides being optimistic, the Indian hockey coach talks about the post-lockdown hurdles to face with the team after two months and the difficulties in adapting to the environment. Graham Reid, who coaches, Indian men's hockey said that the squad had been into passive training, and now Reid would need to pull strings when the players return after lockdown has lifted. Reid further shared some of the quarantine activities in keeping the players on track, as the international and Olympics events are approaching. To Reid, when asked about the difficulty in keeping the payers motivated, he said that as the world is facing the same problem of quarantine, so this has become a little easier to understand and handle the situation.
With technologies support the Indian men's hockey team, and the coaches have scheduled meetings about the player's performance over the last months, the places player needs to improve and discussed setting tangible goals for each of them to better their performances in the future. Reid said apart from the formal discussion certain team-building sessions have helped the team members to realise the purpose of being in the team. The players had asked to share their stories like the reason for hockey or have they had major influencers questions as such, and this will help understand the player's reason, and their goals said, Reid. The isolation has been good by spending time with his wife, Facetiming with his kids, watch Netflix, and listening to music had made the situation bearable said, Reid.
About the sports complexes and stadiums reopening for the training sessions, the coach said that with hockey's unique pattern of movements, it would be difficult to replicate off the field. So, the players are now focusing on their skill-based training like the Pre-Christmas camp they had on Bhubaneshwar in the year 2019. Graham Reid said that along with the given protocols from the Sports Authority of India's Standard Operating Procedure, Hockey India has also submitted a version of SOP, on April 11th, 2020. Then later that week, the players, coaches, and Hockey India members had a hopeful discussion said, the Indian hockey coach. As the national hockey players, the travelling conditions are hard but, if it is safe, the players can visit their families if the training protocols extend beyond time said, coach Graham Reid.