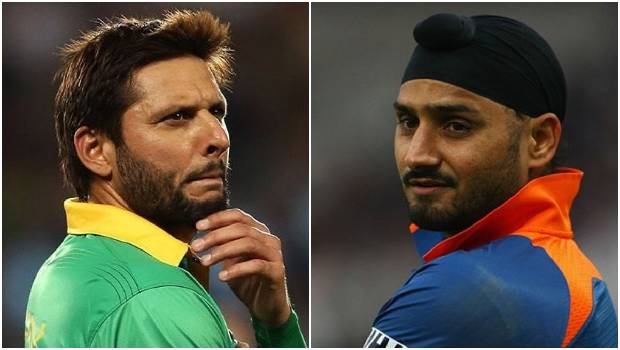 Shahid Afridi extended arms to help Kashmiris from the coronavirus impact in the nation, the Pakistan cricketer had posted in his twitter account about serving the people, and he had written few lines against about the Indian Prime Minister Narendra Modi in the account. Initially, based on Afridi's word about cricket binding borders, some of the Indian cricketers to support the COVID-19 fight encouraged to donate Afridi's Foundation, but now with the anti-Indian post by Afridi had stirred a commotion and the Indian cricketers had lashed Afridi for his words.
Harbhajan Singh, felt dejected about Afridi's words, and along with Yuvraj Singh, both the Indian cricketers had encouraged donations for Afridi's foundation to support coronavirus fight, but now with the former Pakistani cricketer's statement, Harbhajan Singh is unhappy. The Indian cricketer Harbhajan Singh said, that further, he will not associate with Shahid Afridi, after talking ill about the PM Modi. Being played 20 years for the country, the Indian cricketer would not behave against the country. Would even serve the borders when called to support the nation, said Harbhajan Singh, and added that his relationship with the Afridi had to come to an end.
Yuvraj Singh also felt enraged with Afridi's words on PM and replied tagging the post as that only on request he had supported the Afridi's foundation for the sake of humanity, but never again. Gambhir and Dhawan, also posted their thoughts, about Afridi's twitter statement.