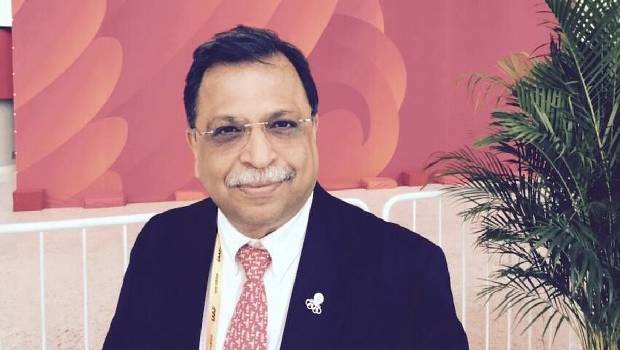 The Athletic Federation of India, on Sunday, 17th May 2020, had announced to reopen the training centres for athletes that were closed due to the spread of coronavirus in the country. The athletes will begin practicing based on the Standard Operating Procedures laid by the sports board for the participants to prevent themselves from contracting or transmitting the COVID-19 disease to the fellow athlete. The AFI shared some of the regulations with the training held in shared space by the athlete, as the outdoor training, and weightlifting training is open for the athletes to prepare for the tournaments scheduled in the future.
The guidelines for the athletes start with an essential step to maintain a two meters distance while exercising their routine, then to avoid shaking hands and hugs with coaches or athletes while communicating with them. The Indian government has asked the athletes to download a software application named "Aarogya Setu" to know the number of coronavirus positives present near their surroundings. The timing for the athletes has also been constrained and supervised since the training had begun, in an unpredictable environment. The athletes will only leave their dormitories with five minutes to their training to begin and should return once the time for the athletes has expired. A few other regulations, enforced by the board the Athletic Federation of India were that the athletes had to use disposable gloves in training, however, the fitness sessions had scheduled. If any participant showed symptoms of the viral disease COVID-19, then the AFI had instructed the trainee to stay put until the disease has confirmed.
In these training sessions for the athletes, the ice-bath and sauna for the trainees had prohibited as a safety measure, to practice the rule of social-distancing among the athletes undergoing training sessions. If or when the athlete wants to leave camp, as it is strictly barred, but in the cases of emergency the leave can only be sanctioned by AFI President or Chairman Planning. On 17th May 2020, the Union Ministry of Home Affairs said that though the sports complexes and stadiums are open, tournaments and matches would commence without spectators as the highlight of the regulations placed for the Athletic Federation of India. Soon the Olympic qualification trials will begin at the end of June 2020, with the bar set, high for athletes, and teams.