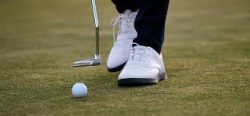 On Sunday at the 2018 PGA the official qualifying for the American side for Ryder Cup 2018 concluded that the eight top players in Ryder Cup points automatically qualify for the team.
As per Justin Ray of Golf Channel, the current standings have the same top eight as it stood going into the beginning of the week. There are however some changes in the rankings — Brooks Koepka moving to No. 1 with the win and some shuffling between spots five and seven — but Koepka, Dustin Johnson, Justin Thomas, Patrick Reed, Jordan Spieth, Rickie Fowler, Bubba Watson and Webb Simpson are all now officially on the team.
Of the two rounds of captain's picks for Jim Furyk, three in the first and the one in the second. The group of players who entered the week of the PGA Championship just outside the cut line include Bryson DeChambeau, Phil Mickelson, Xander Schauffele, Matt Kuchar and Tony Finau. Kevin Kisner, No. 15 in the Ryder Cup standings coming into the week, has a pretty good case to be on the team as well, giving Furyk plenty to consider for these final four spots.
Of course, there is also Tiger Woods, who not only just finished runner-up at the PGA Championship but has vocalized, over and over, the desire to participate in the 2018 Ryder Cup as a player. Woods is presently a vice captain and has rocketed up the Official World Golf Rankings after a second-place PGA finish. He now sits at 26th in those rankings.
The first three of Furyk's captain's selections will be announced following the Dell Technologies Championship Sept. 3, and the final selection will be announced after the BMW Championship on Sept. 9.