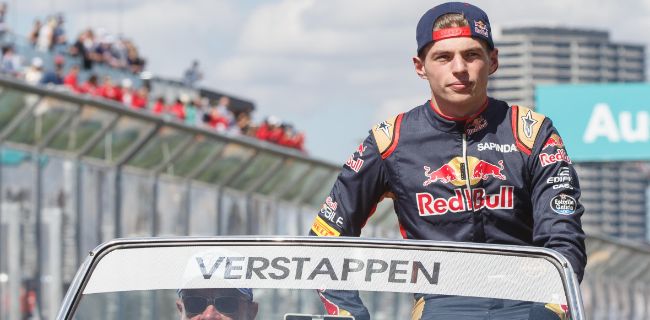 Max Verstappen has revealed the two Formula 1 drivers he would sign to his own race team, ahead of next week's season-opening race in Bahrain. In reality, it is unlikely the Red Bull driver will ever be in a position to select a driver line-up after ruling out the idea of becoming a team principal post-retirement, insisting he is no heir to Christian Horner. Still, the Formula One champion does have a dream duo.
The Belgian-Dutch driver has gone head-to-head with many a talented team-mate across eight seasons, from Daniel Ricciardo to Carlos Sainz, and Alex Albon to his current partner Sergio Perez. None of those leading star drivers make the cut in Verstappen's dream team. There was also no room for his arch-rival and perhaps the greatest of all time in F1 racing, Lewis Hamilton.
Instead, the 25-year-old Red Bull driver has selected a mixture of World Championship experience and youthful potential in two drivers who have never hidden their admiration for the defending F1 king. Can I choose anyone, outside of myself of course? Because I cannot be the team boss and the driver? It is not possible? I am just kidding, said Verstappen, eventually breaking with a cheerful smile.
Well, of the current people who are capable of being the Team Principal, I would also go for Christian, added Verstappen. Verstappen expressed that he finds that really hard to select the drivers because he thinks there are a lot of good drivers. Verstappen, who was the youngest driver to compete in F1, stated that he would go probably for an experienced one. So, he would go for Fernando Alonso. The reigning champion further added that he would take a young guy, and put Lando Norris in the car.
Alonso may not have won a Grand Prix for almost a decade but he remains one of the grid's finest drivers, having shown exhilarating flashes of his pace in a temperamental Alpine since his 2021 comeback. Winner of the 2005 and 2006 World Championships, Alonso has started more Grands Prix than any other driver and will continue to build his tally at Aston Martin this year.
Norris might be a surprise pick to some, especially ahead of Hamilton on the current grid, but Verstappen considers the 23-year-old British driver a close friend. The McLaren star will embark on his fifth F1 season in 2023. A race win has still eluded him but few would doubt Norris' Championship-winning potential.