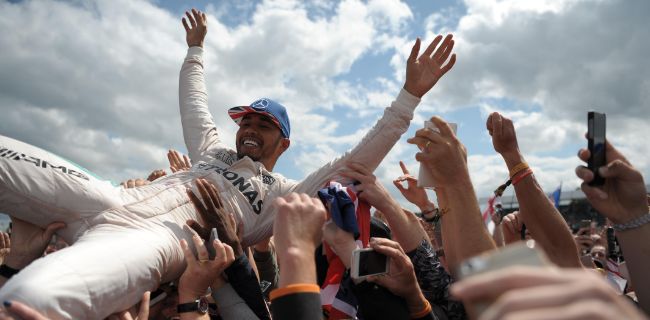 Formula 1 has focused on the use of tyre warmers and is looking to ban them outright from the 2024 season onwards. Teams have already seen the maximum temperature allowed drop as well as a decrease in permitted time when using them but Pirelli and Formula 1 plan to do more. Despite the good intentions behind F1's plans, it has been met with some unenthusiastic reactions from the drivers, in particular former champion Lewis Hamilton who had tested the proposed 2024 compound earlier this year, believed it was dangerous and pointless to ban the blankets.
Mario Isola, the head of Pirelli, has responded to safety concerns raised by Hamilton. Isola said that Hamilton tested the tyres in very cold temperatures and that the rubber he used was not the finished product. Isola stated that Lewis tested the tyres in Paul Ricard at the beginning of February. It was quite cold in that period and clearly, we tested some tyres that are not the final version of the tyres that we want to homologate without blankets, Isola told the media.
The head of Pirelli expressed that the idea to remove blankets is something that they discussed years ago and it is a common thought between the FIA, F1, teams, Pirelli, and promoters to achieve carbon neutrality for 2030. He further added that any step to make our sport more sustainable is important and one of these steps is to remove blankets, to avoid using electricity to warm up the tyre before they use it in the car.
We tested before the Christmas break some wet weather tyres, which was also our priority because last year, drivers were not happy about where they were on tyres. We found a new compound that is able to work without blankets. We also made a comparison with the old tyre with blankets in cold conditions and in all three different circuits with three different teams and, if I am not wrong, the comments were positive from five different drivers, said Isola.
He concluded that they are planning to remove the blankets from the wet weather tyre from Imola onwards. And the same has been authorized by the Formula 1 commission last Wednesday.
Former F1 boss Eddie Jordan believes Hamilton will continue striving for his eighth title, claiming the 38-year-old British driver has a number of years to go before retirement. Jordan cited two-time world champion Fernando Alonso as an example of longevity in the sport.