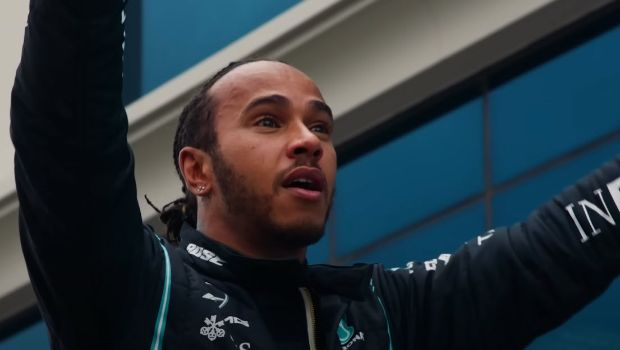 Lewis Hamilton continues to downplay Max Verstappen's new record for the most consecutive Formula 1 wins, stating that he has had to battle against strong teammates. On the eve of the Italian Grand Prix, Hamilton stirred eyebrows by disparaging Verstappen's colleagues as the Dutchman prepared to battle for a record-breaking 10th win in a row. In my opinion, all of my teammates have been stronger than Max's teammates, Jenson, Fernando, George, Valtteri, and Nico, Hamilton said.
I've had a lot. These guys have all been extremely strong and consistent, and Max has never competed against anyone like that. Verstappen responded by calling Hamilton 'a little jealous', then overtook Ferrari's Carlos Sainz on the track at Monza to clinch his 10th win in a row, breaking the Formula 1 record. Hamilton, who has only ever set five consecutive times, responded by claiming he doesn't care about records. I mean, I don't really care about statistics in general, the British racing driver stated.
He maintained his conviction that he had stronger teammates, which meant that the wins were more evenly distributed. Yeah, I had some strong teammates. Valtteri Bottas was very quick a lot of times, the 38-year-old driver admitted. Nico Rosberg interrupted Hamilton's five-race victory streak in 2014, winning the Brazilian Grand Prix, while Covid ended his second five-race streak in 2020. Little did Hamilton and Mercedes know that in 2021, Verstappen and Red Bull will take the World Championship away from Hamilton at the season finale in Abu Dhabi.
Verstappen has won 27 of the 36 Grands Prix in the two years since Abu Dhabi, and he has only failed to win four times in his last 25 starts. Since 2021, Hamilton has not won a race. His disregard of Verstappen's record is consistent with that of Toto Wolff, who stated that those numbers are for Wikipedia and nobody reads that anyway.
These kinds of records are completely irrelevant to me, Hamilton told the media. They were unimportant during our glory days at Mercedes. I have no idea how many races we won in a row. The result itself shows a great driver in a great car, who is competing at an extremely high level. I didn't even know there was a count of how many wins in a row, so if you're asking me to comment on the achievement, it's difficult because it never played a role in my own life until I heard about it yesterday, Hamilton concluded.