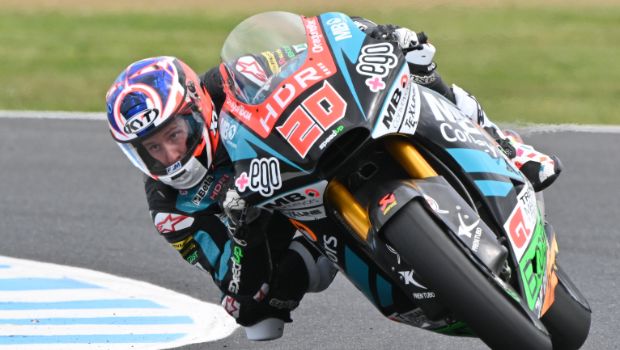 MotoGP championship leader Fabio Quartararo revealed he was involved in a scooter crash on his way back to pitlane after his collision with Marc Marquez at the Aragon Grand Prix. Hitting the back of Marquez, being run over by his own bike, and seeing his MotoGP title lead slashed was not enough bad luck, Quartararo was also involved in a second accident while being taken to the Aragon medical center.
The 23-year-old Yamaha rider was jumped off the line into Turn 1 by the returning Marquez. The Spanish racer Marquez had not raced since he went for surgery on his right arm following the Italian Grand Prix in May 2022. Marquez had a slide on the way out of Turn 3 on the opening lap and caught Quartararo unaware, with the French racer spearing into the back of the Honda.
The 29-year-old Marquez, who had gained seven places at the start of his first MotoGP race since June, momentarily backed off on the exit of Turn 3 to save a rear-wheel slide. But Quartararo had no chance to react, hitting the back of the Repsol Honda and being thrown down the road. Quartararo suffered friction burns and abrasions to his chest as he was clipped by the bike. Quartararo was taken out on the spot immediately and escaped serious injury despite his stricken M1 clobbering him.
On the way back to his Yamaha garage, Quartararo was involved in a second incident when a marshal crashed head-on with the scooter he was on. But once again he escaped serious injury.
Quartararo admitted that Marquez turned so well, but also had a slide. He had better traction, did not expect it, and just hit the back of the Honda racer. The Yamaha rider said that he does not remember exactly the situation. While Marquez went on to suffer another clash with Takaaki Nakagami shortly after, the drama was not over for Quartararo either. The marshal just hit face to face with another scooter, quite fast, luckily Quartararo did not take off his helmet.
After the crash, Quartararo said that he feels sore and burned. The Yamaha rider expressed that it is a shame because it is the first time, he felt good in Aragon for many years, and crashing in the third corner was not the best. Quartararo added that he is having tough last races, but is still motivated to deliver the best in the next races.