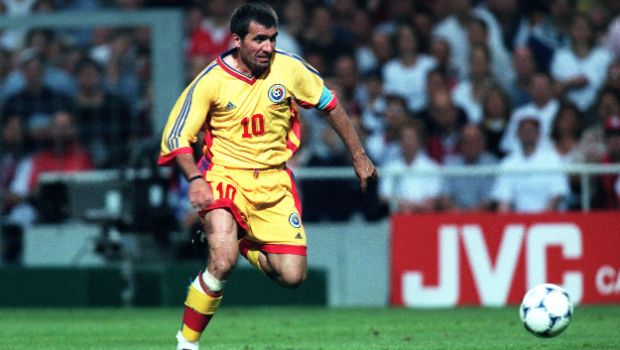 The 2022 FIFA World Cup is scheduled to take place in Qatar from November 20 to December 18. The World Cup is always not just all about the biggest stars in Football. It also provides an opportunity or makes way for lesser-known young players to create a name for themselves on the big stage. Over the years, many lesser-known soccer players have announced themselves to the world at the FIFA World Cup.
For example, take Romania's legendary player Gheorge Hagi, whose performances at the 1990 World Cup in Italy earned him an unlikely promotion from Steaua Bucharest to Real Madrid. Colombian midfielder James Rodriguez was signed for Real Madrid from AS Monaco after helping his side to reach the quarterfinals in Brazil in 2014.
At the 2022 World Cup, there will again be too many young players from all over the globe who will be hoping to make their marks and secure themselves a move to one of Europe's biggest clubs.
The first player to look out for is Zeno Debast, who plays as a center-back for Belgium. The 19-year-old defender impressed Belgium Manager Roberto Martinez a lot when he made his debut against Wales. Martinez admitted that Debast's performance was one of the most impressive debuts in recent years for the Red Devils. Martinez added that he has never seen such a young player make his debut so well.
Another teenage player who will grab all the eyes is Garang Kuol of Australia. Kuol is a fast, strong, and confident striker who enjoys a lot running at the defenders. The 18-year-old striker does not need to impress everyone in Qatar for securing himself a deal with a big club. Newcastle United has already pre-purchased the teenager from the Central Coast Mariners in September. He will join the English Premier League club in January.
Third on the list is Croatian defender Josko Gvardiol, who plays for RB Leipzig. As a central defender Gvardiol has all the physical qualities like speed and strength. The 20-year-old footballer always delivers his best to trouble the opponents, which has made him a top target for Chelsea. There was an unsuccessful bid ($88 million) for him in the summer. However, if he impresses in Qatar, the hefty price tag will undoubtedly rise even higher.
The last one to watch out for is Piero Hincapie of Ecuador. Piero is a versatile defender who can play either as a left-back or a central defender. The young player is already being eyed by LaLiga champion Real Madrid after his impressive debut season in Germany.