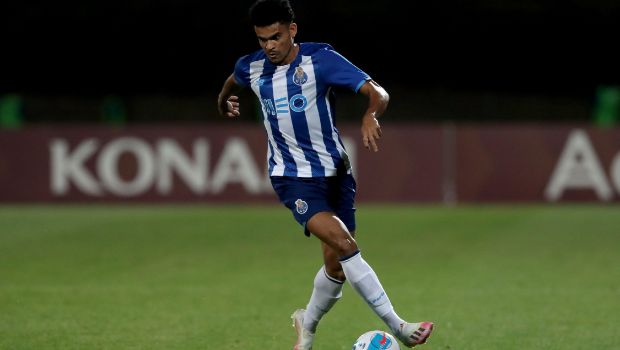 Liverpool squared off against the Portuguese outfit in the first leg of the quarter-final at the Estadio da Luz. Liverpool and Benfica battled for the first time since the 2009-10 Europa League campaign. From the start, the Reds looked for an advantage to take to the second leg at Anfield next week. A late goal from Luis Diaz in the second half put the Reds in a commanding position to reach the last four of the UEFA Champions League. Liverpool withstood Benfica's defensive pressure and played clinical to secure a 3-1 win over Benfica in their quarterfinal first-leg.
Victory against Benfica saw Liverpool set a new club record; the Reds registered their eighth successive away win. Early goals from Ibrahim Konate and Sadio Mane put the Reds in complete control at half-time. However, Benfica, who were two goals down, capitalized on a sloppy start to the second half by Liverpool.
Uruguayan striker Darwin Nunez pulled a stunner to make the game alive. But there was a twist towards the net. With just three minutes remaining, the Colombian winger Diaz seized on a through ball from Naby Keita to restore Liverpool's two-goal advantage heading into second-leg at Anfield.
Liverpool started well and had the upper hand in the first half. The Reds dominated the game with more possession and that saw two goals inside 35 minutes of play. First, in the 17th minute, Andy Robertson smashed a pinpoint corner kick and Konate jumped highest to power a downward header into the corner.
A few moments later, Alexander-Arnold fired a sumptuous 50-yard ball over Benfica's defense to Diaz. With a good presence of mind, Diaz cushioned a perfect header across to Mane, who finished it confidently. The Reds finished the first half with a 2-0 lead.
The game and home crowd were on as the Reds played very sloppy on the field. It was a terrible mistake from Konate and Nunez pounced on it. Instead of clearing it, Konate attempted to control the ball but it rolled into the path of Nunez, who had a good time picking his spot and finished well to bring Benfica back into the game.
From thereon, Benfica suddenly looked the better side with the Reds completely out of sorts. But Diaz made the difference by scoring a significant goal to make it 3-1. Liverpool, who has a two-goal advantage for the second leg, can now focus on facing Manchester City in a decider on Sunday.