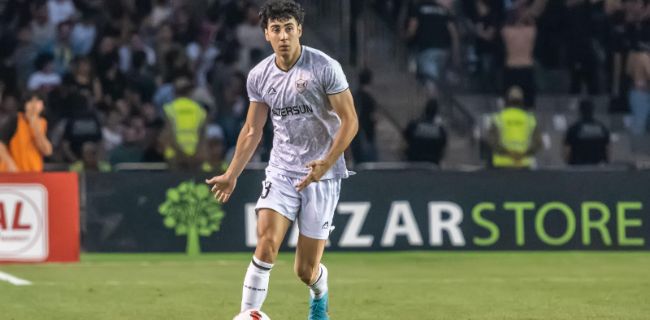 Sweden produced a clinical performance to thrash Azerbaijan 5-0 in their Group F European Championship qualifier at Friends Arena on Monday. After a terrible performance against Belgium last Saturday, in which Romelu Lukaku scored a hat-trick to beat Sweden 3-0, the Sweden players came out blazing and proved they are tough contenders for the title. Sweden secured its first win in a dominating fashion against a poor Azerbaijan that never found the rhythm in the match. With a comfortable victory, Sweden moves to the third spot in the group on three points. Austria who defeated Estonia 2-1 is at the top and the Belgians are placed second.
Sweden started playing an attacking game from the first whistle and scored an early opener through Alexander Isak but the goal was ruled out for offside. However, Emil Forsberg found the net in the 38th minute with a majestic right-footed shot to give his side a 1-0 lead. Positioned on the left wing, the Swedish attacking midfielder went on a quick run through the Azerbaijan defense before smashing a shot past the unsighted goalkeeper.
Sweden tried hard to score its second but missed a few chances and went into the break with a score of 1-0. After a long try, Sweden doubled its advantage in the 65th minute when Bahlul Mustafazada steered an Isak cross into his own net. Fourteen minutes later, Viktor Gyokeres scored the third goal with a great left-footed shot to increase the lead against Azerbaijan. Gyokeres just tapped in from Jesper Karlstrom's pass.
The two best goals of the game came from substitutes Jesper Karlsson and Anthony Elanga towards the end of the game. Karlsson produced an incredible strike to score through a free kick in the 88th minute while Elanga added the final goal of the night with a superb solo run, rounding the goalkeeper before slotting home.
Swedish star striker Zlatan Ibrahimovic missed the game against Azerbaijan because of an injury. Sweden coach Janne Andersson did not disclose the precise nature of the AC Milan striker's problem. It is frustrating for him and frustrating for us. Unfortunately, that's where we are, Andersson said before the game. The 60-year-old Andresson made his first national team appearance in the loss to Belgium. Ibrahimovic has recently returned to fitness after nearly missing eight months of football with a knee injury. Sweden will play group toppers Austria in their next qualifiers on June 20.