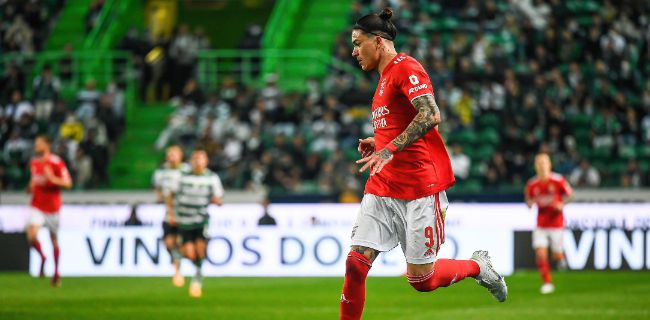 Real Madrid came from two goals down and produced a stellar performance to comprehensively beat Liverpool 5-2 at Anfield in a truly incredible UEFA Champions League last-16 clash. In a repeat of last season's final, Liverpool was looking to prove they really had turned a corner after recent wins over Everton and Newcastle and played well to be on the track. But the 14-time champions and also the last year's winners, Real Madrid scored five unanswered goals after going down 2-0 to put qualification for the quarterfinals on a perfect track.
There was just one goal between the two great sides of European football in the final in Paris nine months ago, but the game changes so quickly and this time Liverpool felt lost somewhere in their past, reaching out for a moment beyond their grasp.
An interesting first half saw the hosts jump out to a two-goal lead within 15 frantic opening minutes. Liverpool scored an early opener with a fabulous flicked-on finish from Darwin Nunez, who received a low cross into the box from Mohamed Salah. Salah doubled Liverpool's lead after an absolute horror show from Madrid goalkeeper Thibaut Courtois. The ball was played back to him, he let it bobble off him, and Salah had the simplest of finishes from a close range.
The visitors cut into the deficit before the half-hour mark with a sensational goal from Vinicius Jr. Karim Benzema played the ball to Vinicius, who shifted the ball onto his right foot and hammered a finish into the far corner. Another shocking ball from a goalkeeper led to Madrid's second, as Alisson's pass out of the back was mishit and bounced off Vinicius, looped up over the Liverpool keeper, and rolled into the net to level the score before the break.
Despite a slow start, two early second-half goals from Eder Militao and Benzema staked Madrid to a shocking 4-2 lead. Luka Modric fired the cross in and Militao powered a header past a motionless Alisson. Benzema scored his second to finish off an excellent counterattack from Madrid, the French forward picked up a pass from Vinicius, slid to his left past an onrushing Alisson, and smashed a shot into the upper left corner.
Liverpool conceded five goals in the Champions League for the first time in club history. Real Madrid has eliminated Liverpool from the competition ahead of the second leg at the Santiago Bernabeu on March 15.